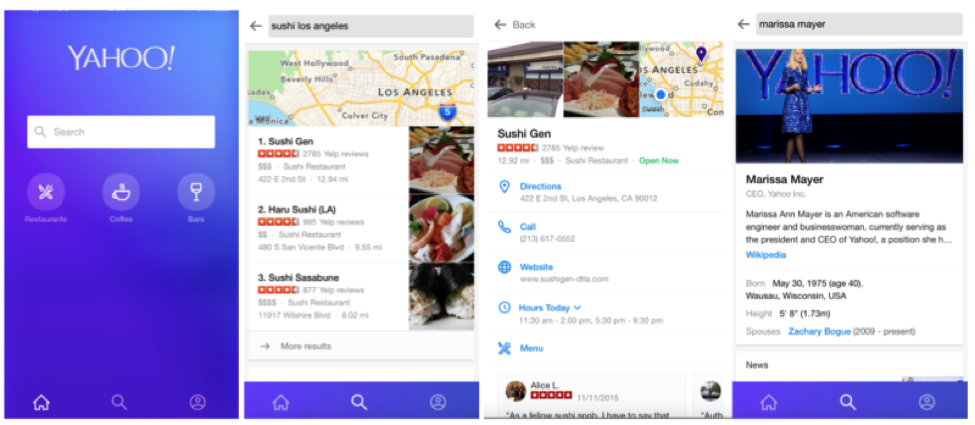 Yahoo Introduces Updated Search App for iPhone
December 21, 2015
0 comments
In a recent attempt to stay in the race and being competitive, Yahoo has introduced its updated search app for iPhone. Based on the initial look, we can say that it does look impressive.
Here are the screenshots.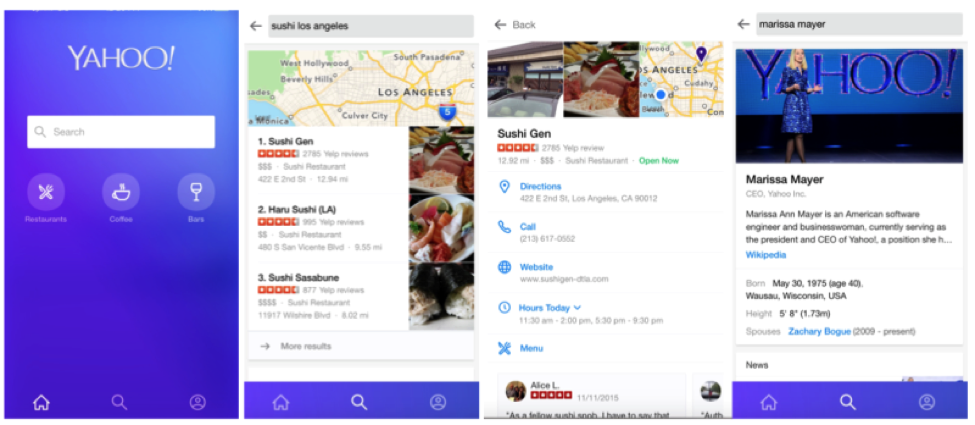 The first thing that you will notice while using this updated app is that it seems very much similar to Google's mobile search app. Based on its features and the way it operates, you will soon realise that it not only looks like Google's search app, but it also works like one.
When you start the app, you will be asked to integrate your calendar, location, and contacts for a more personalised experience. In addition to that, the app will also ask you to sign in to your Yahoo account, but it isn't mandatory and the app can work sufficiently without it.
Primarily, it is a mobile search app. However, apart from the basic function of searching the web for information, it can also retrieve the following results:
Contact information of friends and family members
Notifications for package delivery
Upcoming events in your calendar
Hotel and rental car reservation details
Based on these features and the overall experience you get from the app, you can't help but compare it with Google Now. Both these apps feel and work the same way.
Yahoo also claims that because of its partnerships with services, such as Yelp and OpenTable, users will be able to make bookings and reservations directly from the results page.
If it seems something you'd like to have, feel free to give it a try. It's very stable and seems like an excellent step in the right direction.
As of now, the app is only available for iPhone users.