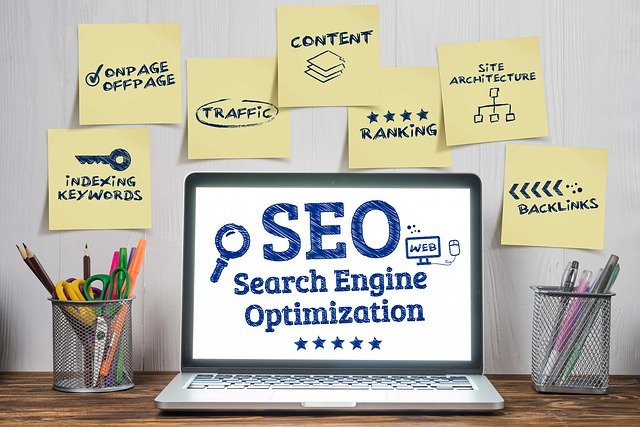 SEO content checklist for small business owners
November 25, 2020
0 comments
Search engine optimisation (SEO) is constantly evolving. However, many of the basics still remain the same.
Small business owners may not have a big SEO team to help their sites rank higher in the SERPs, but by following the best SEO and content practices, they can still compete with bigger, more established businesses.

Content is a key pillar of any search engine optimisation strategy. And if you want to compete in the search engine results pages for free organic traffic, you will require high-quality and search-friendly content.
Here is a brief SEO content checklist for small business owners that you can use to compete.
1. Keyword research and optimisation
For a small business owner, thorough keyword research can be the key to success in content marketing and search engine optimisation.
If you do not have a well-established website with a very high domain rating and lots of high-quality backlinks from unique referring domains, you will find it very tough when competing for high-volume head keywords.
Consequently, you need to conduct thorough keyword research and unearth high-potential, low-hanging keywords. Long-tail keywords are generally good examples of such keywords.
With in-depth keyword research, you should find keyword opportunities that are easier to explore and those that your direct competitors are missing out on.
Once you find the keywords, do not forget to optimise your web pages for specific, thematically-related keyword phrases. We will talk more about keyword optimisation in subheading five.
2. Focus on engagement
For small business owners, engagement is a key ingredient. Without high engagement, you won't be able to build an online community of people or a consistent stream of recurring visitors.
There are certain types of posts and topics that drive higher engagement. Before you finalise your SEO content plan, we recommend taking a deep dive into your Google Analytics account and identify such pages by answering the following questions:
What type of content your audience likes the most?

On which pages they spend the most time?

Which pages get the most social shares?

Which pages drive the most MQLs?

Once shortlisted, try to identify patterns among those pages. For example:
Topic

Theme

Word count

Heading type

Writing style

Use of images and videos

Once you land on a winning formula, you can replicate that more often. Because small business owners often have limited time and resources, it is important to identify low-effort, high-yielding formulas as quickly as possible.
3. Leverage internal links
Most small business owners struggle with acquiring quality backlinks from high-profile websites.
While you should continue to push for external backlinks, there is no reason to neglect the power of internal links in the meantime.
Create a logical content architecture on your site that makes internal links easier. Internal links not only pass SEO juice among pages, but they also help Google crawlers find pages for indexing and ranking in the SERPs.
4. Create link-worthy content
As we just mentioned, getting backlinks can be particularly difficult for smaller websites. That's why, apart from actively seeking those backlinks with a manual outreach program, you should also focus on creating link-worthy content.
Studies reveal that certain types of content are more likely to invite backlinks. For instance:
How-to blog posts

Long-form informative guides

Opinion posts

Interview posts

Posts backed with original studies and data

Additionally, longer blog posts (around 2,500 words) are more likely to get higher rankings in the SERPs. If your page manages to rank that high, it is more likely to be found and linked to from other websites.
5. Following the basic on-page SEO practices
Lastly, do not forget the basic on-page SEO practices that have always worked and continue to be effective for websites of all types and sizes.
The majority of these practices revolve around creating high-quality content, strategically optimising pages for select keywords, and providing a great overall user experience to website visitors.
Some of the on-page SEO content practices that you should follow are:
Using primary keywords in the title of the post

Keeping URLs short, descriptive, and keyword-rich

Using web-friendly images on pages that support the content

Create relevant inbound and outbound links to pages that add value

Avoid interstitials or intrusive ads on the pages

Provide a user-friendly and great reading experience

SEO continues to be a challenge for small business owners.