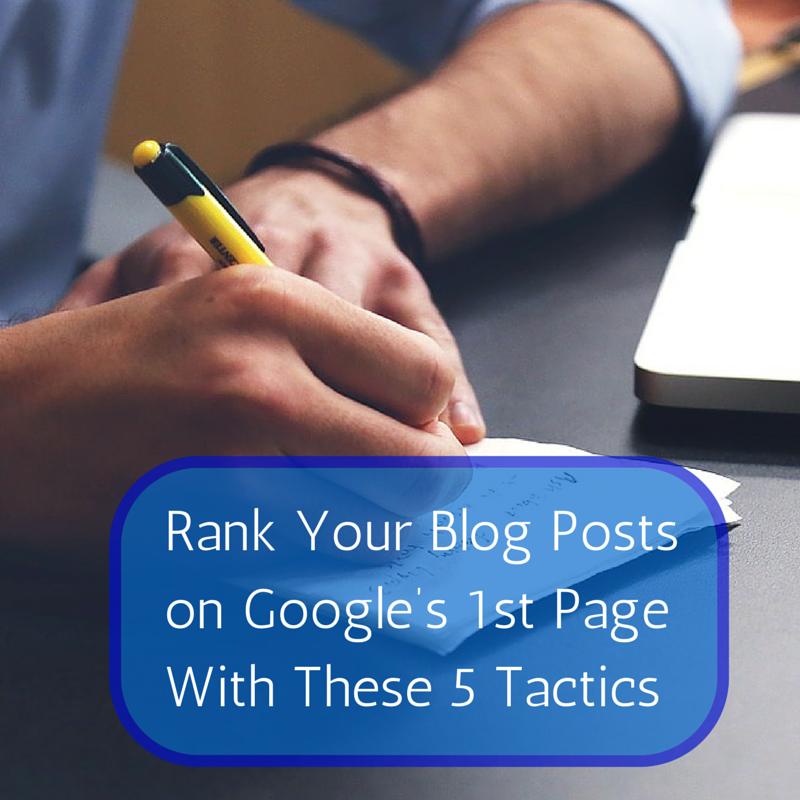 Rank Your Posts on Google's 1st Page With These 5 Tactics
August 4, 2015
0 comments
Every website owner wants to get on to Google's 1st page. However, believe me, it's not that simple!
The World Wide Web is saturated with content.
Over 2 million blog posts are published every single day.
The competition is getting tougher, and the search engines are getting smarter and harder to manipulate. You need a well-planned and thorough search engine and content marketing strategy to break into Google's top 10 search results.
Fortunately, we do know a few sure-fire tactics that can significantly boost your search engine optimisation process. In this post, we are going to list 5 tactics that will help you rank your blog posts on Google's top pages.
1. Bigger is Better
Please answer this question.
If you are searching for "email marketing tips" and you come across the following two articles, which one are you most likely to click?
"3 Email Marketing Best Practice Tips"
"The 20 Best Email Marketing Tips of All Time"
99% people who are genuinely looking for email marketing tips will click on "The 30 Best Email Marketing Tips of All Time" post, because it's more detailed, in-depth, and comprehensive. Search engines also think and evaluate content like that.
They like to present their users with the most up-to-date, informative, and comprehensive content upfront. So the trick is to not to write those 100-200 word blog posts anymore. Instead, create comprehensive guides and articles that give a lot of value and information to its target audience.
SerpIQ recently concluded a research to find out that search engines actually prefer longer blog posts. And the average length of each of the pages ranked on Google's 1st page is at least 2,000 words.
Moreover, some bloggers are now creating even more detailed blog posts with 4000 – 5000 words.
The bottom line is that lengthy and in-depth posts do significantly better in the search engines. Aim for that and you will have a much better chance of reaching that milestone.
2. Be Smarter — Use Long-Tail Keywords
As I've mentioned earlier, search engines are now smarter and harder to manipulate. To complement that, more and more blog posts are getting published every day.
Now, try to understand that there is only way to reach on Google's 1st page. Your content will have to better than the rest of the web pages published in your niche. That's a tough task, isn't it?
Thankfully, there is another way by which you can receive more organic traffic, i.e., by target keywords that your competitors aren't. This gives you an added advantage of facing less competition while targeting the same market and audience.
The solution lies in using long-tail keywords.
Long-tail keywords give you two distinct benefits:
They have less competition, so these keywords are much easier to target and rank for.
Long-tail keywords have the best conversion rate of all.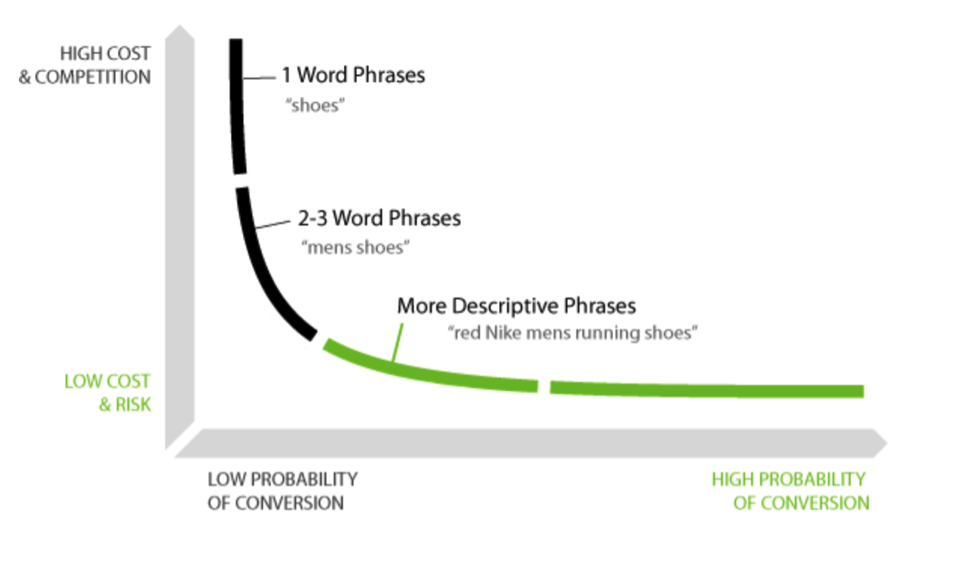 3. Create Better, Interesting, and More Engaging Headlines
How do headlines affect search engine rankings?
In an indirect way, headlines can have a very positive impact on a post's search engine rankings.
First of all, better headlines increase social media shares. More social media shares mean more attention and, as search engine are becoming smarter and more intelligent, they are taking into account the total number of social media shares a blog post receives.
Secondly, interesting and well-crafted headlines affect search engine click-through rates, which eventually becomes a very important aspect of gaining higher rankings.
If a blog post is getting higher CTR in the search engine results page, it is an indication that users are finding that piece more interesting and useful than the rest of the ranked web pages. Eventually, search engines promote that webpage higher in the organic rankings.
4. Include Keywords in URLs and Meta Descriptions
Not many bloggers pay a lot of attention to it, but including the right keywords in URLs and Meta Descriptions is an important part of on-page SEO optimisation.
In simpler words, it has two benefits:
1. Inclusion of main keywords in URLs and Meta Descriptions give search engines a better sense of what the content is all about. It helps them understand the content and rank it for the right keywords and the right target audience.
2. Including keywords in the Meta Description and URL also makes it easier for human readers to identify the content they were initially looking for. It increases the search engine click-through rate, which, eventually, improves the search engine ranking.
5. Outreach to Other Bloggers to Gain Backlinks
Backlinks are important if you really want to rank higher in the search engines. According to our understanding of Google's ranking factors, backlinks are the number 1 most important factor in the search engine rankings.
When you create high-quality content, other blogs will naturally link back to your content. However, sometimes, you need to take a few things under your own control.
Here is a simple tip for that.
Mention other established bloggers and some of their blog posts in your own content. Then, once you publish your post, send an email to all those bloggers. Tell them how you mentioned them and their content because they added so much value to your blog post. Don't forget to send a link to your published post so they can create a backlink if they want and share your post on their social media profiles.