How to maximize the impact of your link-building campaigns
January 5, 2021
0 comments
Backlinks are an integral part of any search engine optimisation (SEO) campaign. It is believed that backlinks are in the top three most important search engine ranking factors for Google.
However, acquiring high-quality backlinks and building a strong backlink profile isn't the easiest job. Therefore, maximizing the impact of backlinks and your link-building program is of utmost importance.
Here are a few tips on how to do that.
1. Industry relevance
Industry relevance is crucial for maximizing a backlink program. Google prefers backlinks that come from industry-relevant websites. So relevant backlinks will carry more weight and value than non-relevant backlinks.
For example, if you have a gardening website, backlinks coming from tech websites won't be as relevant and, therefore, won't carry significant value. On the other hand, backlinks from other gardening-related websites — even if they are from websites with relatively lower domain authority — will likely carry more value.
A few years ago, Google also introduced the Google Penguin update. One of the main focuses of the Google Penguin update was to target and penalize websites with lots of irrelevant backlinks.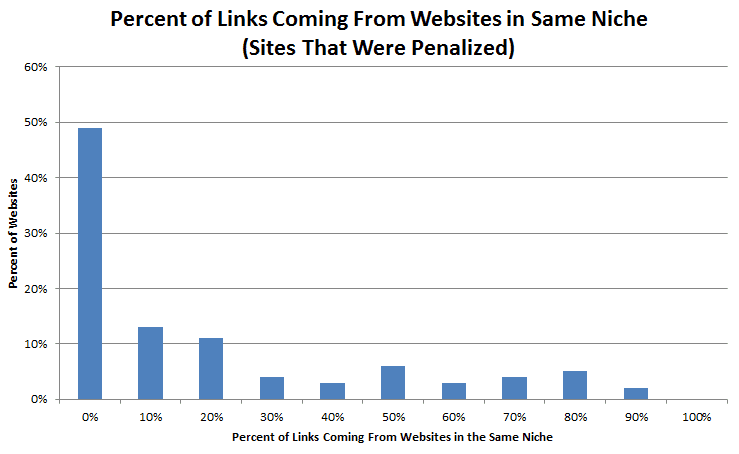 It is a part of the current search engine algorithm. Therefore, if your website acquires too many irrelevant backlinks, there is always a risk of a search engine penalty.
2. Match user intent
A very important, but often neglected, part of backlinks is the user experience. It is not very beneficial to force links to a page that do not match the user intent. Such pages and links aren't future-proof and rarely perform well in the long term.
Mismatched user intent is often one of the biggest reasons why some pages and websites do not perform as well as they should — despite having a higher number of backlinks than other pages in the SERPs. If your web pages are facing the same problem, user intent is one of the first areas you should investigate.
Remember: the number one rule is to provide value to users. This happens with the help of informative content and relevant links to other pages that provide further information on that topic or other contextually related topics.
3. Power pages that are linking to you
Backlinks are a two-way street. If your web page (the page that is receiving backlinks) becomes more authoritative and valuable, it will also benefit the page that is linking to you.
Similarly, if the page that links to your page becomes more valuable, credible, and authoritative, it will also benefit your web page via that backlink.
That is how SEO juice flows through the web. A rising tide lifts all boats.
Therefore, apart from improving pages on your website, you can also help pages that are linking to you.
For instance, you can create relevant links to such pages. You can also share them on social media websites to build social signals. These pages can also be shared among interested email subscribers.
All these benefits eventually trickle down and eventually benefit your page through that backlink connection.
4. Utilize pages with a high number of backlinks
Once you have a few pages with a high number of backlinks, you can leverage them to benefit other pages on your site that may not have many links.
Link juice can be passed among pages across the website and beyond. By creating a robust structure and network of internal links, you can lift other pages up — even if those pages do not have backlinks of their own.
One of the easiest ways is to create a list of the top pages on your site by links and rank them in descending order. Then shortlist high-value pages on your site that you want to rank higher.
The third step would be creating contextually relevant backlinks from pages with lots of backlinks to pages that you wish to improve.
Another (simpler) idea that often works is to create contextual links from the home page of your website. This technique generally works because the home page usually has the highest number of backlinks and the most link power.
5. Focus on new referring domains
While the total number of backlinks that your site has is a good metric to track, it is not the only thing that matters.
How many unique referring domains link to your site is another very important metric that you should monitor closely. Generally speaking, the more websites (unique referring domains) link to your site, the better it is for your website's backlink profile.
Therefore, you shouldn't always focus on backlinks from websites that already link to you. Instead, you should also focus heavily on acquiring backlinks from new websites.