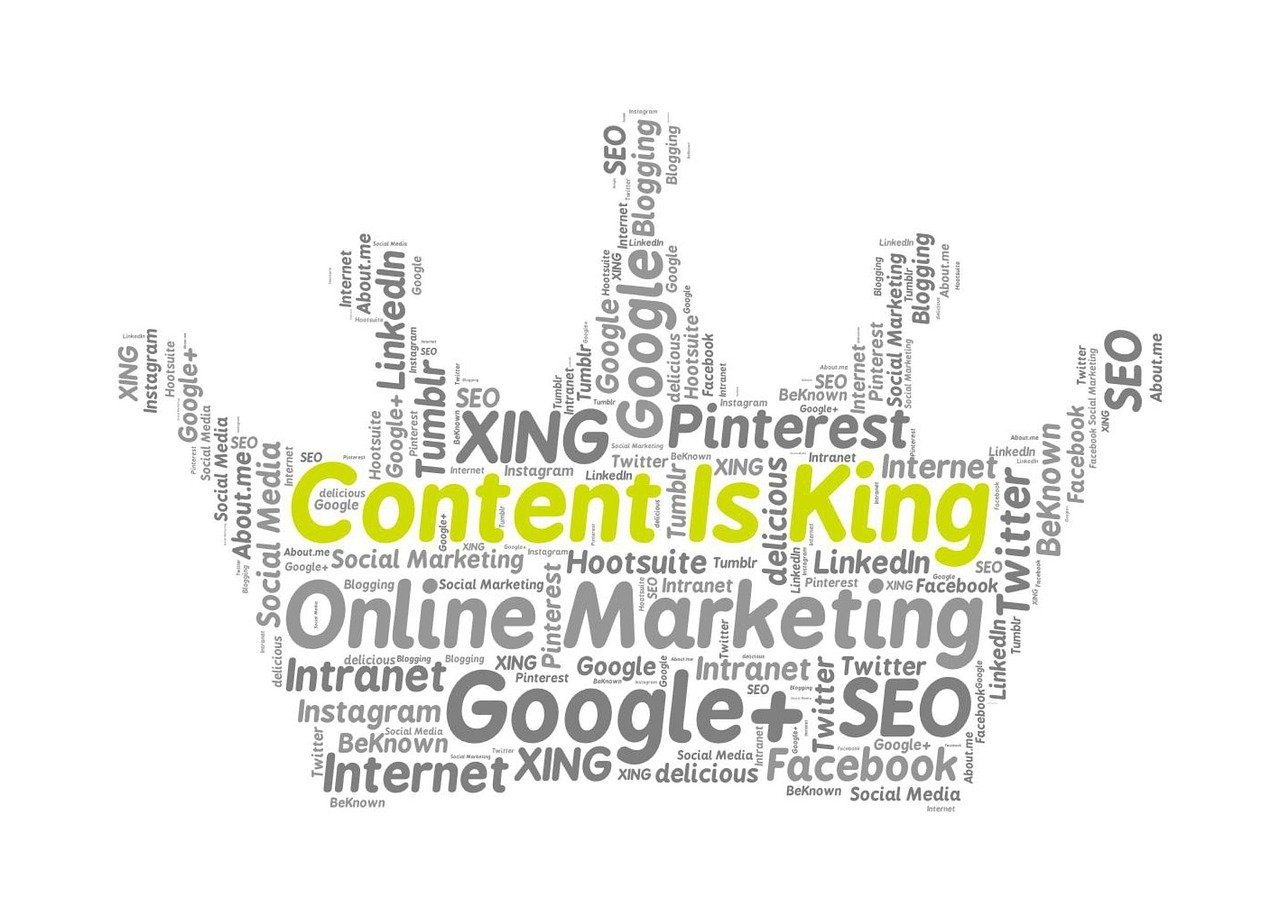 How to create more personalised content for your website visitors
March 30, 2021
0 comments
Content is king. 
But not every piece of online content will capture your website visitors' attention. 
Engaging and relevant content plays a crucial role in improving brand credibility, user engagement rate, sales funnel, and online revenue. However, it is also one of the more challenging aspects to get right.
Creating more personalized content for your website visitors can significantly help when it comes to achieving higher engagement and conversion rates.
In this blog post, we share a few tips on how to create more personalized content for website visitors.
1. Create audience personas
It all starts with creating audience personas and reader profiles.
Who is your target audience? What do they want? What language do they speak? Which regions do they mostly come from? How can your website and website content help them achieve their goals?
All these are questions that you need to answer before you start personalizing content for them.
Know your audience and everything about them.
This can be done by conducting online and offline marketing research. However, if you don't have those resources, you can also utilize tools like Alexa and Google Analytics Audience report to learn more about your target audience.
2. Analyze search intent
Oftentimes, content marketers create content around a certain keyword phrase. But search intent is more than just creating content around a keyword. It is about creating content according to the searcher's intent.
For example, "ELD" is an Electronic Logging Device that commercial motor vehicle drivers use in the United States of America. If someone searches for "ELD", a common assumption would be that they want to purchase an ELD.
However, Google tells us that the searcher's intent is not to buy the product. Instead, it is to gain information about ELDs. Therefore, Google serves informative content instead of product pages on the SERPs.
You can create personalized content for your website visitors if you don't know what they are looking for.
Therefore, instead of creating content based on your assumption or around a just keyword phrase, dig a bit deeper and create content based on your user's search intent.
3. Customized content
Apart from creating relevant content as per the visitor's search intent, you can also go the extra mile and truly customize your website content, based on the visitor's demographics, past behavior, and locations.
For instance, you can use a tool like Optimizely to customize your web page content and address certain visitors directly. Here is an example.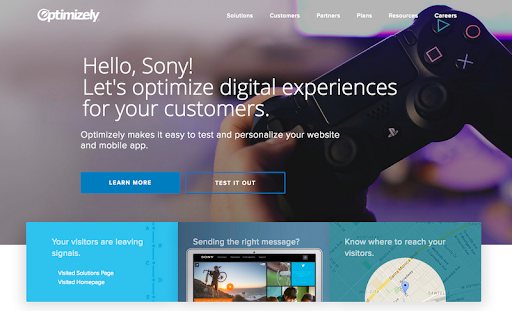 Apart from headings, you can also personalize hero images and subheadings for specific visitor groups.
4. Personalized content recommendations
Recommended content is an excellent way to keep visitors on your website and engaged. When a visitor clicks on multiple web pages on a site, it also helps improve the bounce rate — which may indirectly affect the search engine rankings of a website.
Instead of generic content recommendations, we suggest personalized content recommendations to personalize content and keep user engagement high.
First, you can pick posts that have the highest engagement rate. It's a safe bet to recommend those posts to your website visitors.
Second, you can also suggest certain pages based on the visitor's past behavior (e.g., browsing a certain product or offer).
Tealium offers customer header messaging and blog suggestions for more personalized content and recommendations.
Source: Clearbit
5. Monitor user behavior
Last, all your efforts to personalize and customize your content for your website visitors would be in vain if you don't track what's working and what isn't.
Monitor user behavior and user engagement rate across the different pages on your website. This helps you identify your best strategies and allows you to invest more time in replicating and perfecting those methods, instead of wasting time on strategies that aren't producing results.
Google Analytics is an excellent way to track important website metrics, such as bounce rate, engagement rate, interaction rate, and average page on time.
Additionally, you can also use a tool like Hotjar or CrazyEgg to get a heatmap of your web pages, track user behavior on any page, and how visitors interact with your website content and personalized offers for them.
Conclusion
Most online businesses work very hard to drive traffic and increase conversions. However, without personalized content, you can't go that extra mile that helps distinguish your website from other resources.
With the tips mentioned in this article, you can offer better value to your website visitors, which, in turn, can help you generate more and better-quality MQLs.