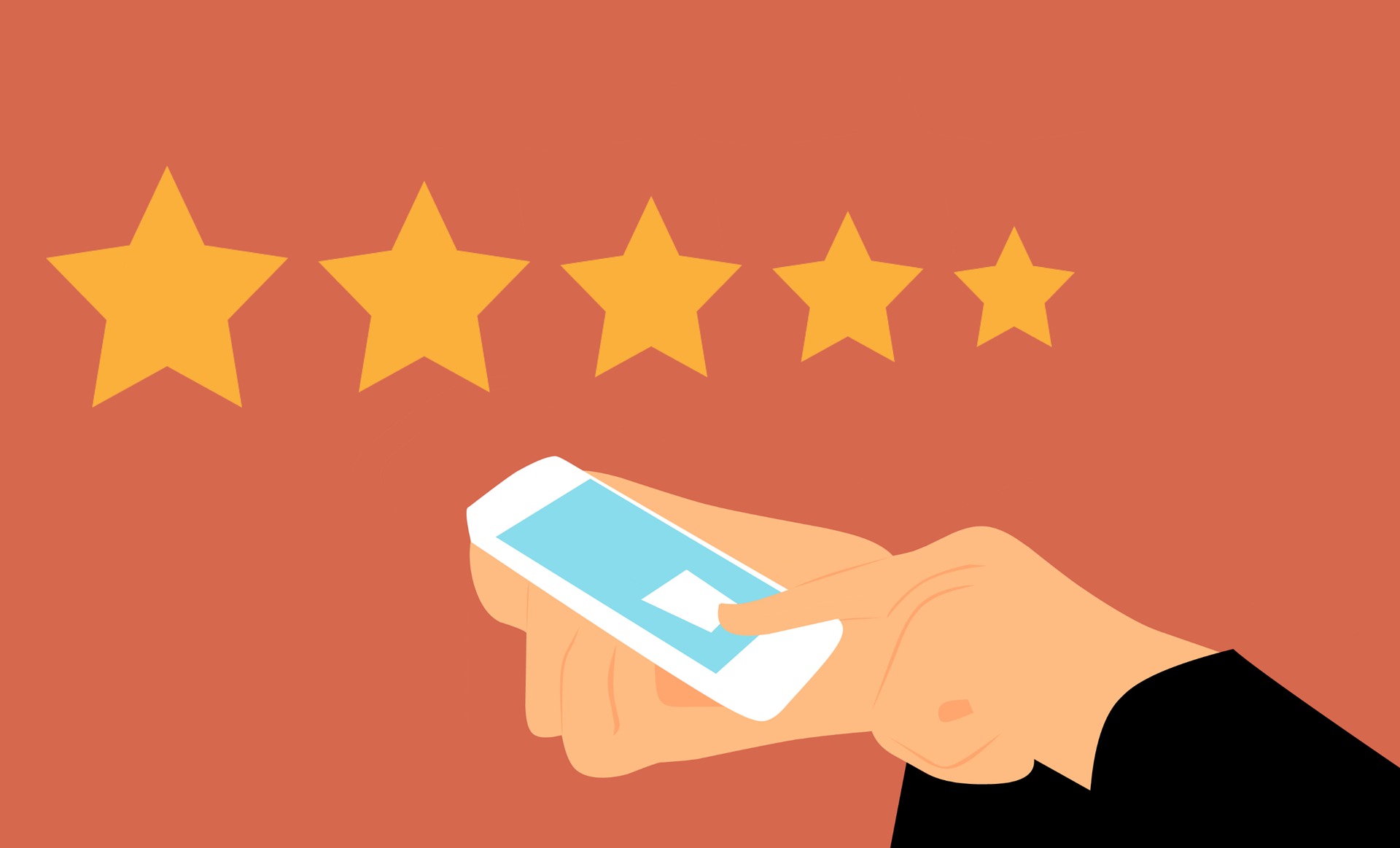 How to ask and get positive customer reviews
September 20, 2022
0 comments
For small local businesses, positive customer reviews are extremely valuable. They can help make your business more credible and trustworthy, and positive customer reviews can also directly increase conversions and revenue.
In this blog post, we will share a few tips and strategies on how you can ask and get more positive reviews and testimonials from your customers.
The importance of customer reviews
Before we jump into the tips and tricks you can use to increase the number of positive reviews for your business, let's take a quick look at why customer reviews are important.
Here are some stats:
According to a study by BrightLocal, 85 percent of online consumers trust online reviews as much as they trust personal recommendations.
The same study also showed that positive customer reviews make 73 percent of customers trust a business more.
In addition, a HubSpot study found that 60 percent of online consumers believed online customer reviews to be trustworthy.
Furthermore, customer ratings and reviews can also improve your SEO efforts. In fact, customer reviews are strong search ranking signals for local businesses.
6 ways to ask and get more positive customer reviews
Now that we know why customer reviews are important, let's see how local businesses like yours can get more positive reviews.
1. Ask for reviews
It really can be as simple as that. You will be surprised to see how many businesses do not even ask their customers for reviews.
According to a survey, 68 percent of customers were willing to leave reviews when businesses asked.
Do not be intimidated by the idea of asking your customers for reviews. If you provide good products or services and add value to their life, they will be more than happy to leave reviews. More often than not, those reviews will be positive.
2. Ask for reviews at the right moment
Sometimes, however, merely asking for reviews isn't enough. You also need to ask at the right time. It's important to identify where a customer is in their buyer's journey and pick the right moment.
Asking for a review when they might be struggling with figuring out your product is not a good idea. Asking for a review when they have successfully demonstrated success is perfectly timed.
A few other moments when you should ask for reviews may be:
After they successfully use your product or service.
When they place a recurring order.
When they re-purchase your product or service.
After they buy your product/service and tag/mention your brand on social media.
If they revisit your website and browse other products.
If they refer more customers to your business.
3. Be more strategic
Depending on your niche and the demographics of your customers, it may not be a good idea to ask for reviews directly. Instead, starting with an open-ended question can sometimes lead to a more meaningful conversation and more honest feedback.
For instance, instead of directly asking, "can you please leave a review on our website?", initiate the conversation with an open-ended question such as "how do you like our product so far?"
This can lead to a conversation that can help you gauge their level of satisfaction and whether or not it's the right time to ask for a review.
4. Make it easy
Remember that a business needs customer reviews. Customers don't usually get anything for leaving reviews.
So, as a business, you should do everything to make leaving reviews as easy as possible. For example:
Offer multiple platform options for your customers to leave reviews so they can pick whatever suits them best.
Send them a direct link to leave a review. Don't just send them to your site's homepage and leave it to them to navigate from there.
Share examples with them and remove any potential barriers.
Give them cues on what they can write by asking specific questions.
Follow up with them if they forget to leave a review.
Let them know the exact time it takes for the average customer to leave the review. For example, "It'll only take 30 seconds."
5. Respond to every review
It's important that you respond to every review — positive or negative. This simple practice not only helps your business look more credible but also encourages more people to leave reviews.
6. Share positive reviews
Share the positive reviews you receive with others to encourage more positive reviews from customers.
You can highlight select positive reviews on Facebook, Twitter, LinkedIn, or even your website.
Conclusion
Positive reviews can be a crucial factor for local businesses as they can help increase engagement, conversions, and revenue. Moreover, customer reviews can also help improve your local business website's SEO.
Use the 6 tips mentioned in this article to ask and get more positive customer reviews for your business.
For more SEO tips, news, and strategies, stay tuned.