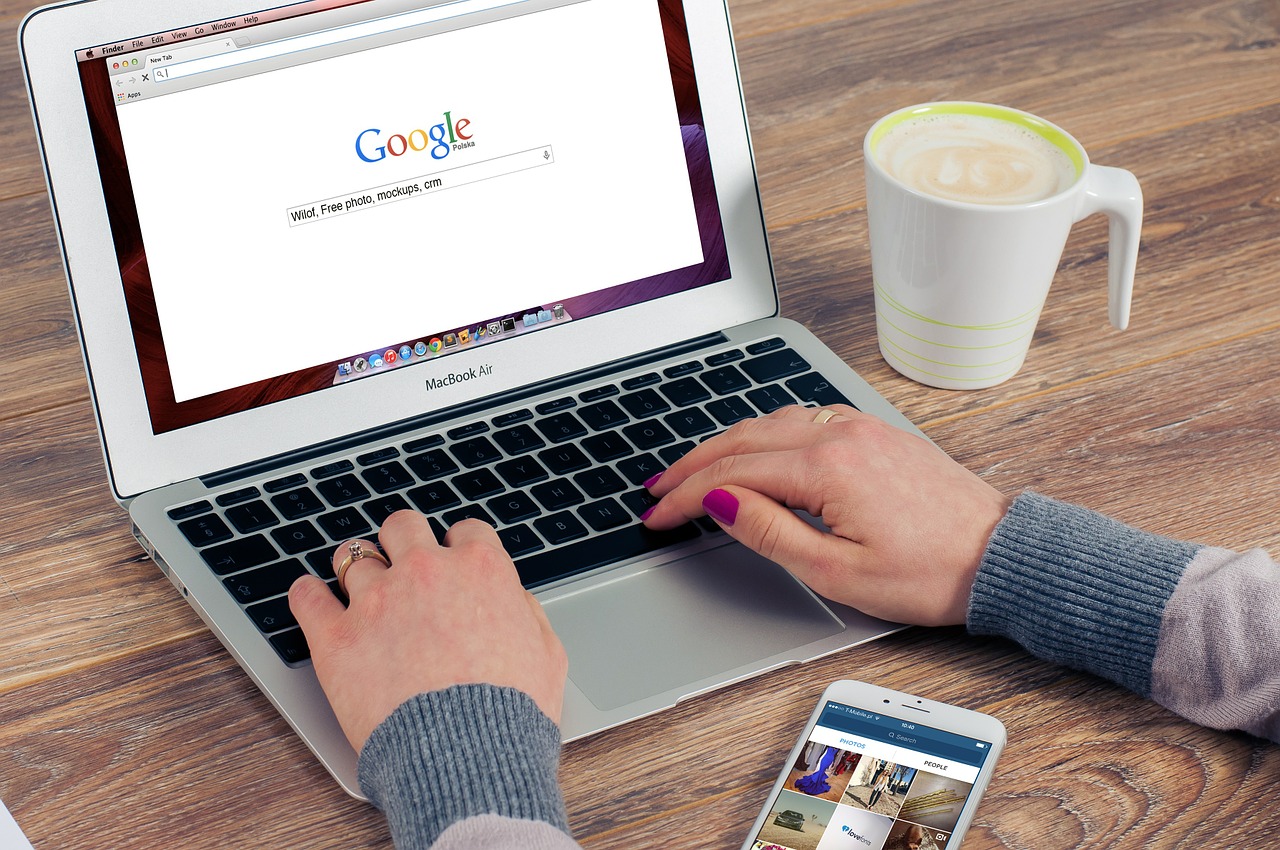 Here's How to Avoid Your Next Organic Traffic Slump
March 11, 2015
0 comments
Search engines like Google are constantly evolving. And more often than not, it seems like your next organic traffic slump is just around the corner.
How can you avoid your next organic traffic slump that damages your search engine rankings, destroys the number of visitors you get, and increases your losses?
The simplest answer would be to really understand how search engines – especially Google – work. Moreover, by knowing all the changes search engines are going through, you can anticipate what's coming next and prepare for it.
Apart from that, there are a few techniques – and best practices – which you can use. These SEO techniques ensure your website and its content are always up to the mark. And if you do everything right, you can avoid your next organic traffic slump.
Here's how to do it …
1.  Start Creating Meaty Content
The days of creating content for the sake of SEO are long gone. Those techniques don't work anymore.
Now that search engines are getting smarter, they want you to create content for actual human beings – your website visitors – and not just for SEO purposes.
SerpIQ analysed over 20,000 keywords from the top 10 search engine results. They found that the pages that are ranked on Google's 1st page were extremely detailed, and more often than not had at least 2,000 words.
Search engines want you to write in-depth and comprehensive content with lots of useful information in one place. And as they evolve further, there will be a lot more focus on such type of content.
So if you want to avoid your next organic traffic slump in the near-future, stop creating 100-word blog posts just for the sake it. Write more comprehensive and detailed posts that fall in the range of 800 – 2,500 words.
2. Be Mobile Compatible
Mobile is an important part of any digital marketing strategy, and its importance keeps growing.
So here's a thought.
Most SEO professionals believe – and have predicted – that websites which are not 100% mobile compatible will suffer in search engines. And if you want to avoid such a slump, you will have to be 100% mobile compatible.
This is because more and more users are using mobile devices, smartphones and tablets to surf the internet. If your web-pages aren't mobile compatible, search engines would be smart enough not to show them in the search results page.
In fact, recently Google made an announcement explaining that in April 2015 changes to their algorithm will be put in place that will favour mobile friendly websites when Google users make a search from a mobile device. Now is the time to make sure your website is 100% mobile friendly!
3. Get Deep Links from Authority Websites
If you know anything about SEO, you must know that "backlinks" are one of the most important factors.
Despite what is being said about guest-blogging being a bad idea, the links you get from it, deep links from authority websites still carry great value.
You can either use a service like Audience Bloom, or you can follow the old, manual method of outreaching authoritative websites.
Just pitch your stories to those big websites, get your content there, and get them to link to your blog/website and you will get a great boost in search engine rankings.
4. Also Focus on Implied Links
Another big change, which will probably alter the way traditional SEO and backlinking works, is in the form of "implied links".
With the hummingbird update, Google can now understand what your content is talking about. So it means, in theory, it can now understand implied links and that you don't always have to create an actual link to a website.
For example, when you get interviewed, that website links to your website. In the worst case scenario, even if it doesn't create an actual link, it will always mention your website and your name. This will be considered as an implied link and Google gets it.
5. Relevancy is Really Important
Last, but not the least, relevancy is a really important factor – one that you simply can't avoid.
Follow this simple rule and make sure that at least 50% of your links are industry-relevant. Those links don't always have to come from the exact same niche as yours, but there has to be some LDR (Linking Domain Relevancy).
If your backlinks are not from niche-relevant websites, it will become really hard for you to avoid that next organic traffic slump.
According to an in-depth analysis of Google Penguin update by Microsite Masters, websites that didn't have relevant links were penalised 50% more than the rest. See the following analysis chart.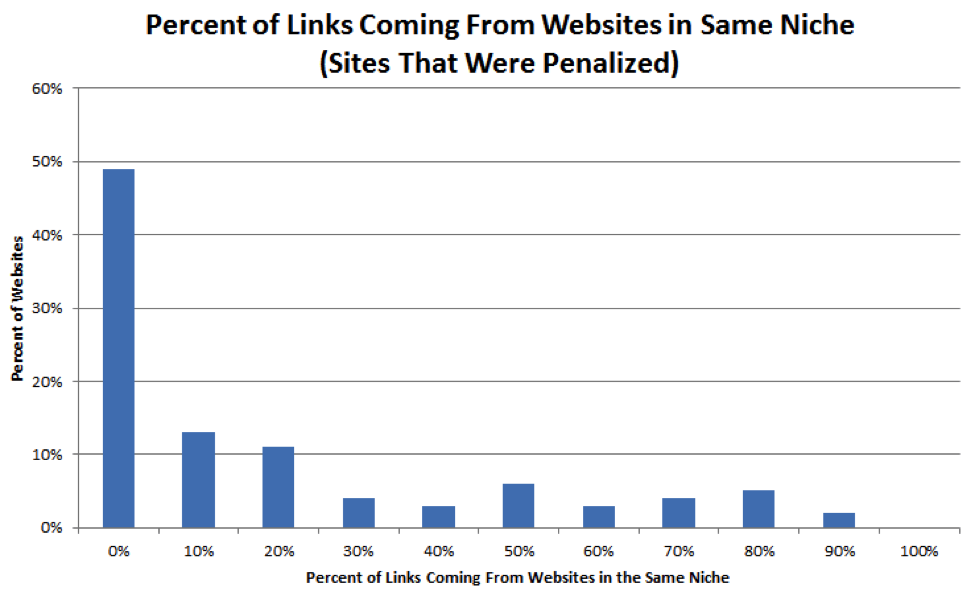 Conclusion
Search engines like Google will keep evolving. In order to know what's coming next, you must be aware of all the changes that keep happening in the SEO world.
These 5 techniques will help you get started in the right direction. And if you follow these tips, you can avoid any major traffic slump. In order to learn more about modern SEO techniques, stay tuned.