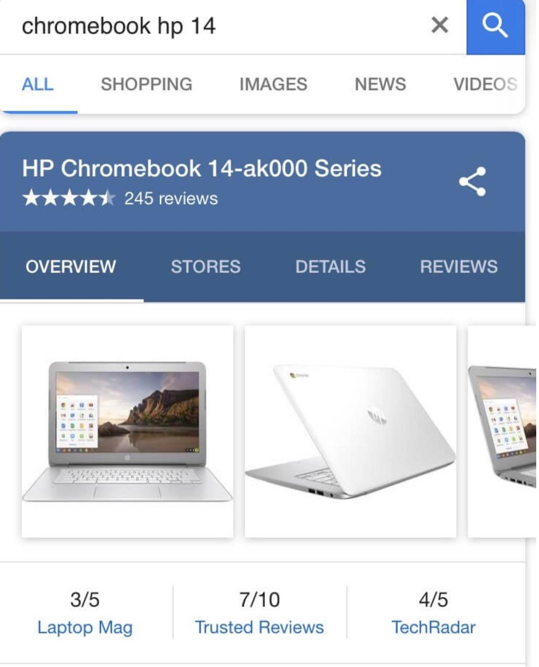 Google Updates Mobile Product Knowledge With Even More Information
November 24, 2017
0 comments
As mobile traffic and mobile search volume continue to increase, Google is constantly evolving and making necessary changes to improve the mobile user experience.
The product-oriented knowledge panels are the latest ones to be updated by Google.
As per the latest Google update, the knowledge panels, where products are shown whenever a mobile user searches for a product, now display a lot more information about the product, including the overview, third-party ratings, user reviews, and editorial reviews.
As you can see in the following screenshot, the knowledge panel now has a blue header and a new carousel which separately segments the product details and reviews. Moreover, there is also a 'Stores' tab.





This latest update by Google makes the knowledge panel a true one-stop resource for product-related information.
It is important to note that in the previous screenshot, there is only one shopping ad in the 'Shop on Google' section. That is the sponsored ad.
However, there will be cases when there are multiple products shown in that section. In that scenario, the knowledge panel will display multiple products and feature them as a carousel for shopping ads.
For instance, look at the following screenshot.
It displays the carousel featuring different products. Moreover, it also has a new section of 'Details' in the blue header.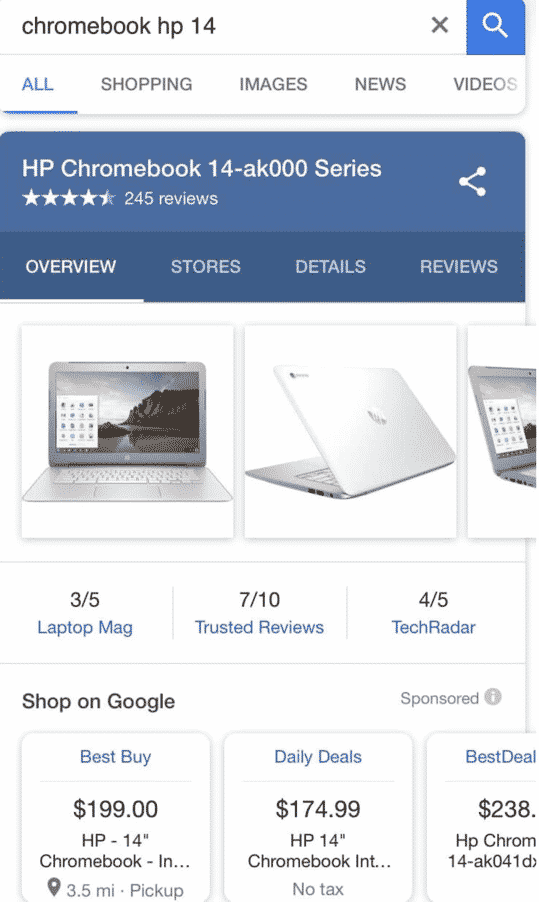 User reviews are an important part of this product-oriented knowledge panel. Whenever a user searches for a product, she definitely glances over the user reviews to judge how good the product really is.
Google pulls in user reviews from multiple sources. Some of those sources include:
Manufacturers
Merchants
Product ratings programs
On the other hand, the editorial reviews about specific products are generated and displayed algorithmically.
This is a timely update considering the holiday season is almost upon us. Hopefully, it would allow e-business owners and online marketers to get better results with their Google ads.