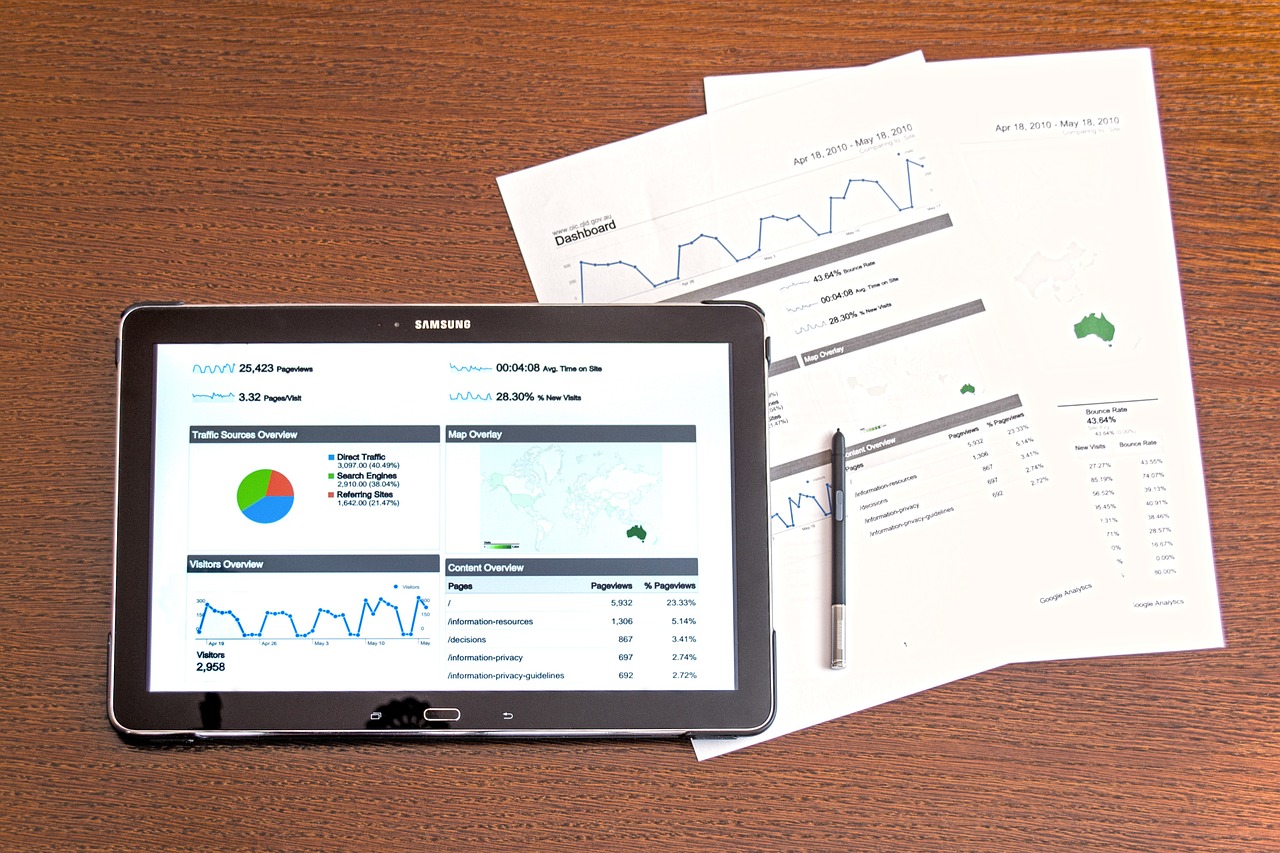 4 Excellent Google Search Console Reports You Must Try
January 22, 2018
0 comments
Search Console Reports 101
Google Search Console Reports are a fantastic tool for webmasters, e-business owners, and search engine optimisation experts. It provides a wealth of data and insights that have the potential for dramatically improving your website's position in the SERPs and the effectiveness of the performance of your business in the online world.
Google is now starting to roll out a significantly updated UI. Moreover, Google Search Console users will also be able to see up to 16 months of data — which opens up new opportunities and report options.
In this blog post, we highlight four excellent reports in Google Search Console (GSC) that every SEO professional and online business owner must use.
Let's begin.
1. Homepage traffic vs. non-homepage traffic
For most well-established (and even developing) brands, the homepage would receive a huge majority of the traffic. However, it does not diminish the fact that your non-homepage web pages must also be ranking and receiving a good amount of organic traffic.
With Google Search Console, you can easily filter out homepage vs. non-homepage traffic and see what the difference actually is.
By choosing the "URL is exactly" and inserting your homepage URL, you can easily filter out the homepage-only searches. The following screenshot illustrates that.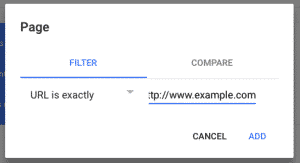 2. Brand vs. non-brand search
Just as it is with homepage and non-homepage searches, it is also equally important to identify brand vs. non-brand searches and traffic.
Breaking this down and filtering brand vs. non-brand searches could help you in multiple ways:
Excluding brand impressions would help you with the most accurate representation of the effectiveness of your SEO campaigns.
You can formulate an entire content marketing strategy once you identify non-brand searches (or the lack of it).
You could also identify any variations of the brand that you are not ranking for.
You could filter out the brand vs. non-brand search report in the same way you did with homepage vs. non-homepage traffic.
Use the 'Queries containing' filter and type in your brand name. It will allow you to filter brand queries. For non-brand queries, choose the 'Queries not containing' filter.
3. Year-by-year comparisons
As you know, Google Search Console now has 16 months of data that webmasters can use.
Under the 'Date range' filter, you can see the data from the last 12 months or use the 'full duration' option. Start date and end date options are also available.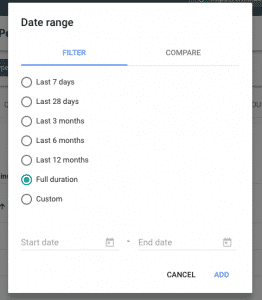 Lastly, you can also use the 'Compare' tab to compare data from two periods. This is very similar to how Google Analytics work. However, we personally feel that Google Search Console now offers the same options much more conveniently for a quicker breakdown of information.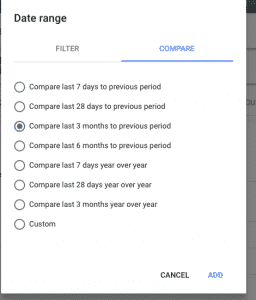 Extracting year-by-year data would allow you to see the overall insights and trends with a bird's eye view. This is the perfect reporting feature for evaluating past performances as well as creating future marketing and business strategies.
4. Low-CTR pages
Discovering web pages with low click-through rates is a common but often neglected practice. However, with a simple report like these, you can significantly improve your ROI on the search engine optimisation efforts. Moreover, you could also open new doors for organic traffic.
What you want to identify is a set of web pages that have abnormally low CTRs. More often than not, these web pages would probably have mismatches between meta description or search snippet and the user's query.
By aligning all these factors in line, you could significantly increase the CTR(s) of these web pages — which can eventually kick in even better positions in the SERPs. You never know.
Final Words on Google Search Engine Reports
In a world of social media marketing, content marketing, and Google Analytics, we often completely neglect Google Search Console and what it's capable of doing.
Hopefully, these four reports will help you get the most out of this fantastic tool.