Bing has been testing its content submission API for a while; it was launched earlier this year. The API has finally come out of Beta and is not available to everyone.
The Bing Content Submission API notifies Bing of any website changes in real time. Therefore, in theory, the API allows webmasters and content creators to notify Bing of any recent website changes (or new content) in real time and have their website indexed instantly.
The idea behind having a content submission API like this is to reduce the dependence on Bingbot.
According to Fabrice Canal, Principal Program Manager at Bing:
"With an overwhelming response and great feedbacks from website owners who had adopted the API, we are pleased to announce that Bing Content Submission API is now open for all to implement and to start sending their content changes to Bing, not only to reach more relevant users on Bing but also to reduce bingbot crawl load on their sites."
It is recommended to see the Bing Content Submission API in combination with the Bing URL submission API. This will grant webmasters access to a unified dashboard that they can use to see insights such as latency data for their submissions and indexing stats.
How to use the Bing Content Submission API
Here is a three-step guide:
Verify your website with

Bing Webmaster Tools

.

Generate an API key in the Bing Webmaster Tools. Here is how to generate the API key:

Log into Bing Webmaster Tools

Click on Settings

Go to the API Access section

Click the Generate API Key button.

Once the API key is generated, integrate it with your website.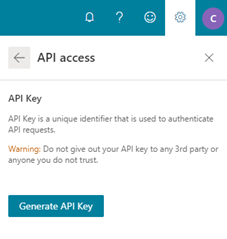 Note: This API key can be used by a user for all verified websites on Bing Webmaster Tools.
The Content Submission API is a big step towards instant indexation and reducing submission latency. However, it is a work in progress, so webmasters may run into issues early on. Also, further adjustments can be made based on the feedback Bing receives.
"We are excited to publicize the API to our users, and we are here listening to your feedback. We will continue to learn and improve at a larger scale and adjust crawl rates for sites implementing the API, so as to give maximum benefit in terms of not only indexation but also crawl load management and freshness of the content to searchers."
Learn more about the Bing content submission API.
Andrea Scalia
Free ebook: "Most Comprehensive Local SEO Guide: 2020 Edition" (Valued at £99)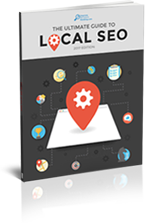 This free ebook will teach you, step by step, how to improve your Local SEO so you can start generating more traffic and sales for your business.
---
100% Privacy. We will never spam you!