Learn the fundamental SEO best practices for optimising location landing pages for the best SEO (search engine optimisation) results.
This short training video includes information on;
Local phone numbers
Review mark-up
Website load speed
Interactive page elements
Image optimisations
Title tag and URL optimisations
For more advice on Local SEO, refer to our 13,000 word guide entitled The Most Comprehensive Guide to Local SEO.
Josh Hamit
Free ebook: "Most Comprehensive Local SEO Guide: 2020 Edition" (Valued at £99)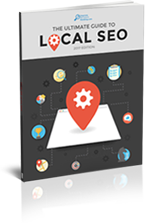 This free ebook will teach you, step by step, how to improve your Local SEO so you can start generating more traffic and sales for your business.
---
100% Privacy. We will never spam you!