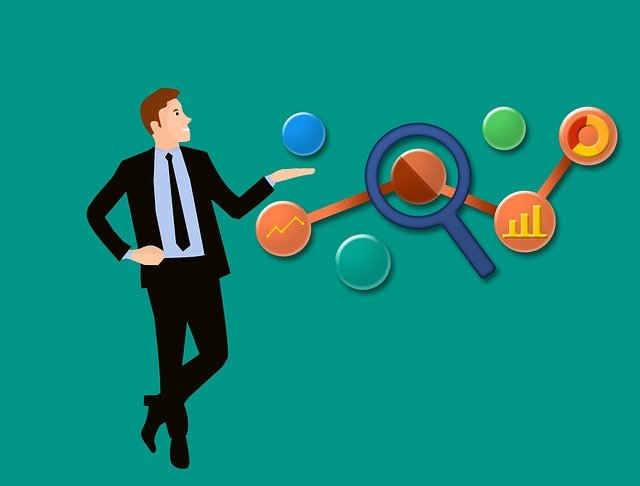 5 marketing areas a good SEO professional should master
September 8, 2021
0 comments
Search engine optimisation has played a key role in the success of online businesses. It is an excellent medium for driving targeted traffic to your website regularly.
However, as the importance and application of search engine optimisation grew, the job of SEO professionals became more complicated and tough. Now, SEO experts do not just need to know about search engine optimisation. They also need to have a working understanding of many other aspects of digital marketing to be successful.
If you want to be an SEO expert or if you are someone who has been managing SEO on your business website, here are a few key areas that you should master in order to become a well-rounded SEO professional.
1. Audience research
Audience research is much more than just "keyword research", and it plays an important role in search engine optimisation.
SEO depends heavily on high-quality online content, and you can't create that content for someone you don't know anything about. That's why audience research is often one of the first things you need to complete — even before creating your SEO strategy.
Audience research comes in the form of detailed buyer personas. These personas (or audience profiles) contain information such as:
Who is your target audience?

What are their demographics?

What are their psychographics?

What are they interested in?

What are their problems?

What are the solutions they seek?

What type of content do they prefer?

What type of content do they engage with?

What are their pain points?
Knowing your audience is the first step to creating high-quality content and an effective SEO strategy. It also helps plan your customer journey.
That's why audience research has become an integral job for SEO professionals — one that you should master if you want to become an expert.
2. Competitor research and analysis
Similar to audience research, competitor research and analysis is another key milestone towards creating and executing an effective SEO strategy.
Without competitor research, you'll be mostly shooting in the dark. With thorough competitor research, you can determine:
What's working in your industry, 

How are your competitors approaching, 

What keywords are they targeting, 

What are their most successful pages, 

Where are they building backlinks from.
Thoroughly analyze your competitors' websites, read their pages, sign up for their marketing emails, etc.
3. Tracking and attribution
As with every other digital marketing medium, SEO or organic also has a cost attached to it. It all comes down to results. Without proper tracking and attribution, you can't accurately demonstrate the success of your SEO channel.
That is why having a thorough understanding of analytics, heatmaps, tracking scripts, pixels, and other tracking and attribution mechanisms is crucial.
At the very least, spend some time in Google Analytics (funnels, goals, UTM parameters) and Google Tag Manager to get a feel of how these tools work. Eventually, you will have to master these tracking and attribution tools to become an SEO expert.
4. Link building, outreach, and building relationships
Link-building isn't a new SEO concept by any means. However, the methods for building backlinks have changed significantly in the last few years.
The previous "build it and they will come" approach does not work as well anymore. That's mainly because there is a lot of content and websites on the internet now. There is no shortage of competition. Therefore, passively building backlinks does not yield the results you need to be successful.
You need to actively build backlinks through manual outreach, guest posts, and building relationships with other bloggers and influencers in your industry.
This includes working on your social and communication skills and brushing up your email writing skills, in addition to being able to identify valid backlink sources and actually creating those backlinks.
5. UI/UX
UI/UX has become extremely relevant to SEO — especially in the last few years. That's because search engines, such as Google, have been putting a lot more focus on user experience.
This includes many things, such as:
The average time users spend on your website, 

How many clicks it takes them to reach their destination on your site, 

How soon they find relevant information when they land on the page,

Whether they are greeted with content or ads after landing on your website, etc.
While SEO professionals are not expected to be expert UI/UX designers, they need to have a basic understanding of how it all works and ties together.
Good UI/UX is crucial for a good user experience, and without a good user experience, you will find it tough to rank your website on the top of the search engine results page.
Conclusion
SEO isn't just limited to keyword research and optimisation anymore. There is a lot more that goes into creating and executing a successful SEO strategy.
And if you want to become an SEO expert, you will have to master all these areas and more.