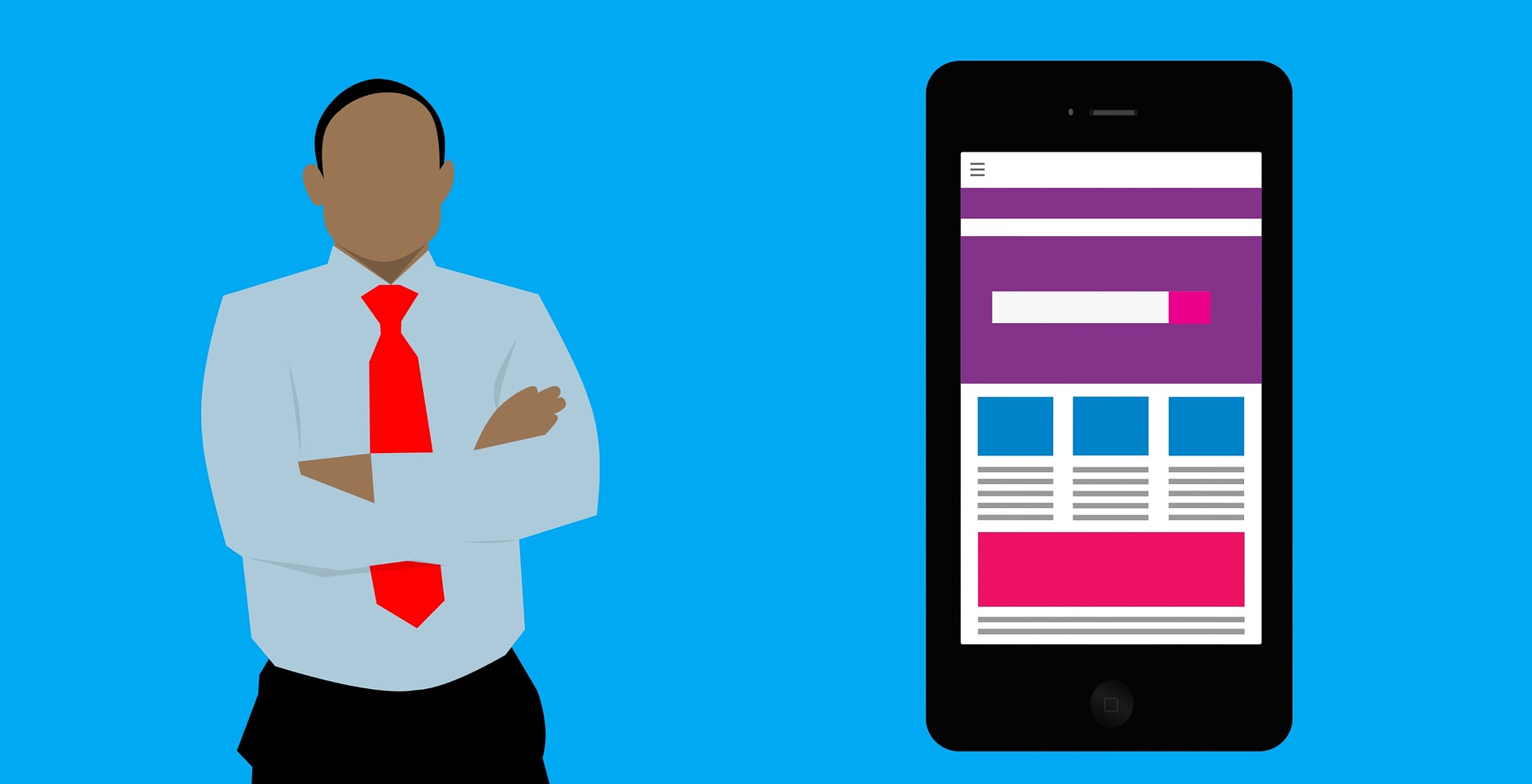 5 big UX mistakes that affect SEO and how to fix them
October 18, 2019
0 comments
User Experience, or UX, has always been important, but it has become extremely crucial in today's SEO world. Metrics such as bounce rate, time on page, and dwell time play a crucial role in helping search engines determine the search engine rankings of a website.
That's why it is now more important than ever that designers and SEOs collaborate to come up with an aesthetically pleasing yet effective website.
Here are a few big UX mistakes that directly or indirectly affect SEO and what you can do to fix them.
1. A cluttered main menu
A cluttered main menu is often the biggest culprit, which leads to a negative first impression.
A well-designed main menu serves multiple purposes:
1. It guides users to important web pages.
2. It helps you build a frictionless funnel that is easy to navigate and redirect users to where you want them to go.
Here are a few common mistakes that some websites still make:
An unresponsive main menu
Excessive anchor text
Useless links that just beef up the main menu
A lot of useless sub-menus that do not add any substantial value
Too much reliance on JavaScript
Here is an example of an overly complex menu — one that you should avoid:
2. Too many intrusive pop-ups
People visit websites to get certain information. They do not want to be greeted with random, annoying pop-ups, and ads. That's just a poor user experience.
Furthermore, interstitials also negatively affect a website's search engine rankings.
Here is an example: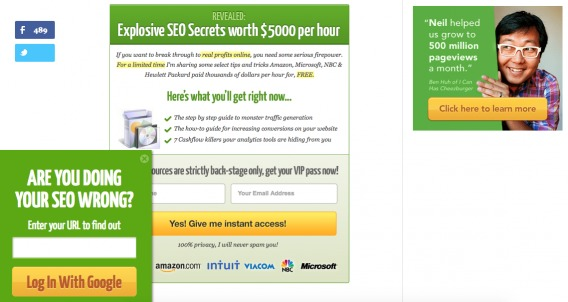 This used to be a common sight — in the middle of reading an article — at QuickSprout until they changed their web design.
Too many online marketers feel tempted to put lead-gen forms and pop-ups at the start of the user journey. 
Don't. 
Instead, focus on providing the best user experience you can.
3. Being clever at the cost of being clear
Far too often, web designers make the mistake of being too clever — often at the cost of being clear.
It is fine that you want to be innovative and make your website unique, but it should not come at the cost of familiarity and clarity. This is a thin line that designers must walk.
Adam Fairhead, from Fairhead Creative, says:
"Creativity is all well and good. But when you're clever for the sake of being clever, you risk confusing your users more than guiding them.
That radial-navigation idea […] that you're thinking of using on that marketing website? The one you've had on paper for what feels like forever, and you finally have the chance to use?
Now, it may be super clever. But users might not get it."
For example, take a look at the following image:
What do you think the 'duck' does?
Your guess is as good as mine.
The designer might know what it means, but first-time website visitors will likely have no clue. And if something doesn't make complete sense to someone who is visiting your website for the first time, you should change it.
4. Poor web page structure
All web pages on your site should be easy on the eyes and aesthetically pleasing. They also have to be perfectly functional at the same time.
You will have to take into account factors, such as the site layout, margins, alignment, and padding. Moreover, to keep readers hooked and engaged, you will also have to focus on font size, font style, colour combinations, the use of negative space, images, etc.
5. Slow loading speed
It's 2019, and we shouldn't even be talking about the slow loading speed of a website. This has been a search engine ranking factor for quite some time now, but many websites, unfortunately, still take forever to load.
Slow loading speed not only affects the conversion rate, but it also directly affects the search engine rankings of the website.
Moreover, website visitors almost immediately quit a website that takes relatively longer to load. They go back to the search engine results pages (SERPs) and click on another result. This affects the dwell time on the website and sends a negative signal to the search engine, which may lead to a demotion of your website in the search engine rankings.
Here are a few tips you can follow to improve the loading speed of your website:
Compress images
Use a CDN
Minify CSS files
Minify JavaScript files
Minimise the number of redirects
Leverage browser caching
For more information on how to improve the loading speed of a website, read our Usain Bolt's Guide to Website Speed Optimisation.