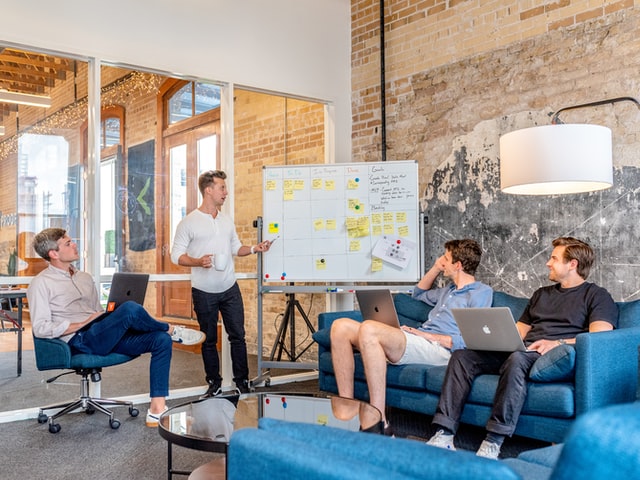 4 tips for SEO competitor research
October 19, 2020
0 comments
Search engine optimisation or SEO, if done correctly, can open the floodgates for free, organic traffic. However, getting started with SEO is not always an easy task.
There is so much to do, and it almost always becomes overwhelming.
The easiest way to kick off your SEO plan is to start with competitor research. 
Chances are that other established players in your industry have already done their keyword research, SEO testing, and content planning. They would already be driving a reasonable amount of organic traffic to their site. By doing competitor research, you can reverse-engineer many of their tactics and get started relatively quickly.
But how do you do good SEO competitor research?
Here are a few tips to help you with this:

1. Dive into technical SEO
First, start by analyzing how their website is structured and how it performs. Technical SEO has become a key part of an SEO plan and must not be ignored.
One of the key factors here is the loading speed of the website. How fast your competitor's site loads may be a big differentiator.
Other than the loading speed of their website, also analyze other factors, such as mobile-friendliness, the overall user experience, the number of ads, interstitials, sponsors, multi-language support, website structure, internal links, canonicalization, etc.
2. An in-depth backlink analysis
We have noticed that sometimes the only differentiator between a #1-ranking page and a page ranking on #10 is the number and quality of backlinks each page has.
SEO competitor research is not complete without an in-depth analysis of backlinks and referring domains.
During the competitor research, you should focus on the following:
The number of backlinks each competitor domain has.

The number of unique referring domains they have.

The number of backlinks and referring domains they increase, on average, month over month.

The high-profile websites that link to your competitors.

Websites that link to them but don't link to your site.

The types of content that get the most backlinks for your competitors.
Lastly, try to figure out the strategies that each of your big competitors uses to get these backlinks. For example, it could be a strategic use of infographics, publishing guest posts on other websites, using PBNs, or a well-executed PR strategy.
3. Content analysis
Content is king and is usually the centerpiece of a well-crafted SEO strategy. SEO Competitor research is incomplete without a thorough content analysis.
When you are analyzing your competitors' content, you should look into the following areas:
What type of content do they usually produce?

What type of content has been most successful for each competitor?

What is the average word count on each page?

In how much depth a content piece covers a topic?

How does each competitor structure their content pages? This includes headlines, paragraphs, bullet points, visual aid, etc.

What is the ratio between blogs, product pages, category pages, etc. for each competitor?
4. Don't forget keyword analysis
Even modern-day SEO has a lot to do with keywords and keyword research. By identifying the keywords your big competitors are optimising their pages for, you can cut down your research work significantly.
There are a few things you can do with keyword analysis:
Identify the keywords your competitors rank for but you don't.

Identify the keywords and keyword phrases that bring them the most amount of traffic.

Identify the keywords that trigger featured-snippet opportunities for your competitors.

Identify the total number of keywords each website ranks for.
You can do all this and more with manual research (which can be tough and time-consuming) or by using a paid SEO software like Ahrefs or SEMRush (a slightly expensive option but one that can simplify this process dramatically).
Conclusion
Competitor research is a fundamental step in creating a well-rounded SEO strategy. If you do not know what your competitors are doing and how they have so far achieved their success in the search engine results pages (SERPs), you won't be able to overtake them.
SEO is full of tests and trials. The good news is that even if you have a new website, chances are that your competitors would have already gone through some of those hoops and tested plenty of things to perfect the formula.
You don't need to reinvent the wheel. Use their data and strategies to perfect your SEO plan — and that is arguably the quickest way to get started with SEO.