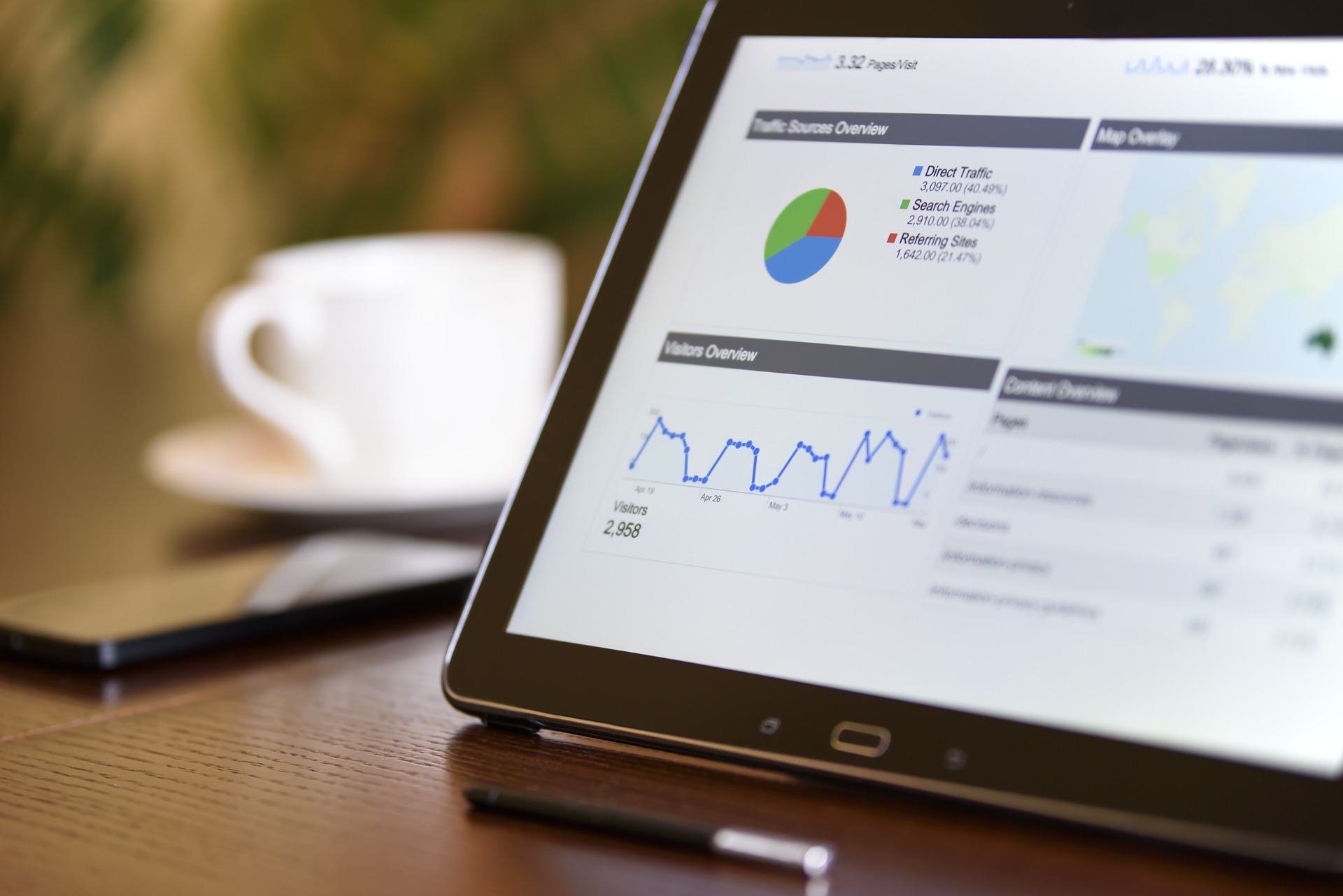 10 Reasons Why You Should Be Using Google Ads to Grow Your Business
Google Ads is an advertising platform that lets you pay to have your website listed on Google. Known as Google AdWords once upon a time, the advertising platform is a form of PPC (pay per click) that only requires you to pay if someone clicks on your ad; you don't actually pay simply for your advert to appear on Google.
Here are 10 reasons why you should consider using Google Ads to promote your website to expand your customer base and generate leads and sales.
---
1. The ball is in your court
The beauty of Google Ads is that you are entirely in control; if you know what you're doing, you can decide how much of your time and advertising budget you would like to spend on Google Ads. Whatever the obstacle or problem may be, Google Ads has a solution.
"I have a limited budget": that's fine, control the amount you pay for each click and also the total spend per day.
"I'm going on holiday": not to worry, you can manually pause your advertising whenever you want and then resume when you find the time.
"I am always busy": okay, you can opt for automatic ad scheduling so that your ads only appear on certain days and/or certain times of the week.
---
2. Ain't no mountain high enough (with Google Ads)
If you want to climb to the very top of the search results, Google Ads is the only way to do it. Even if you have SEO (search engine optimisation) under your belt and get to the top of the organic results, there could still be four paid-for listings above you. So if you want to climb that mountain, put your money where your mouth is.
---
3. 2. 1… Action!
You won't get any business from your website until people can find it; when you advertise through Google Ads, your ad will generally appear in the search results within a few hours of going live, whereas it can take up to several months to see results from SEO.
---
4. The Devil is in the detail
When you understand your audience you can tailor your ads based on the searcher's location, their age, or their gender; if you only want your advertisement to target women in their 30s who are based in Birmingham and want a multi-purpose blender, then you can do it with Google Ads.
So when choosing your keywords, make sure that they're relevant to your campaign and that you have the correct keyword match type.
---
5. You Have the Green Light
According to a 2019 survey, if you want to increase traffic to your website, Google Ads is the perfect platform. The survey went on to clarify that 63% of people said they would click on an advert on Google.
---
6. Safety first
Using Google Ads is also a great way to increase brand awareness. Google research suggests that brand awareness can increase by 80% when using Google Ads and the more your brand is known, the less likely it is that your competitors will try to steal customers from your business. Protect your brand and turn to Google Ads!
---
7. The Grass is Greener on the Google Ads side
Investing in Google Ads can pay big dividends. Google has said that for every $1 spent on advertising, businesses make an average of $2 in revenue. Unbounce stated that your website visitors are 50% more likely to purchase something when visiting your site via PPC ads than those who visit your ad via organic ads.
---
8. Keep your eyes on the prize
If you link your Google Ads with Google Analytics or make use of Google Ads built-in conversion tracker, it is easy to monitor your budget and measure the return on your investment. The tracker allows you to gauge how many of your PPC visitors submit an enquiry form, make an online purchase, sign up for a webinar, or whatever else your conversion goal may be – so you never lose focus on your objective.
As if that isn't enough, you can also narrow down the keywords that bring you the most conversions and refocus your budget on those, guaranteeing the best return on investment.
---
9. Everyone deserves a second chance
Someone's first visit to your site didn't result in a conversion? You need remarketing, one of the many additional features that are available to businesses that use Google Ads. Remarketing ads are text, image or video ads which appear all over the internet through a variety of platforms to encourage someone to return to a website that they have previously visited. In fact, remarketing has been shown to increase conversion rates by 161%, so unlock this feature and watch your visitors come back.
---
10. The Internet is your Oyster
Why stick to being featured on just one platform and not choose to engage with your target audience across a range of platforms? Although the main use for Google Ads is to get your website featured on page one of Google, your Ads account can also be used to advertise on third party websites that make up the Google Display Network, as well as on YouTube videos, and via promotional Gmail messages.
So, are there any cons to Google Ads? Well, the reason why some businesses are sceptical is because Google makes it very easy for a first time user to set up a Google Ads campaign but they also make it very easy for you to do it in a way which will make more money for Google than it does for you.
But you do not need to worry about falling into that nightmare. If what you have read has convinced you to give Google Ads a go, then your next step would be to follow my free guide that will show you how to do it the right way.
To find out more about it and download your free copy just follow this link to 7 Simple Steps for a Successful Google Ads Campaign.