Learn how we increased Organic Search Traffic to The Royal Hotel's website
By more than 50% in less than 6 months
The Problem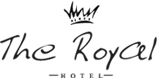 The Royal Hotel has a proud history of providing hospitality of the finest standards. But, it's internet marketing was letting it down. Potential customers could not find The Royal Hotel on the first page of Google when they were conducting research for "holidays" and "spa breaks" in Bath.
80% of all search engine users never look past Page 1 of Google's results. Stuck on Page 3, the Royal Hotel was losing out on 100s of potential customers every day.
We were tasked with rectifying the situation - and within 6 months we had The Royal Hotel positioned prominently for "spa breaks" and "short breaks" on Google's first page.
The Results
20,000
increase in organic search visitors in less than 1 year
358
keyword phrases listed on Page 1
Steady flow of online hotel bookings every month
The Strategy
Research
The first item on our agenda when starting a new Local SEO campaign is to understand our client and their goals. Through our discussions with the management we discovered the most important new business The Royal Hotel wanted to drive was for short breaks and spa breaks.
Bearing this in mind we then conducted detailed research into the tourism market in Bath, both from a SEO and general marketing standpoint. We analysed the competition and reversed engineered the SEO strategies of the hotels ranking best in Google. This provided valuable insight into the exact strategies working in Google for tourism related keywords.
Keyword Strategy
We then put together a keyword strategy that would deliver large numbers of interested visitors to the site. This was based on thorough keyword research: we analysed 100s of potential keywords and selected only those with the highest volumes of monthly search traffic.
On-Page SEO Strategy
With our target keywords in hand we then went about implementing a full technical analysis of The Royal Hotel's website.
What we discovered was not pretty. Despite a "SEO agency" working on the site previously there had been no effort whatsoever to integrate SEO best practices into the website's code. We drew up a plan of recommendations which included, but was not limited to:
Title tags

Heading Tags

Meta descriptions

Robots.txt

Sitemap

Rich snippets & Schema tags

File Names

Alt text and Title attributes

URL structure

Internal and external linking

Keyword density

Page speed

Page design

HTTP checks

Duplicate content checks

And more
Off-Page SEO Strategy
Off-Page SEO is essential to the success of a SEO campaign. Most experts attribute 65% of a campaigns performance to it.
Off-Page SEO involves acquiring high-quality "backlinks". In short, the more high-quality backlinks your website has, the higher your website will rank in Google. As part of our on-going SEO work for The Royal Hotel we developed a backlink acquisition program. Each month our team of content marketers produce guest blog posts, editorial pieces, video and other content that will appeal to webmasters, owners of blogs and social media content distributors. We then manually reach out to interested parties to see if our content can provide any value to their visitors or fan-bases. If so, our high quality content gets distributed around the web and great value is provided both to those reading our content and us, as a new backlink has been earned.
Keyword Ranking Results
| Keyword | Current Rank |
| --- | --- |
| Spa breaks Bath | 1 |
| Spa breaks in Bath | 3 |
| Short break Bath | 4 |
| Short breaks in Bath | 2 |
| Short breaks Bath | 1 |
| Relaxing Spa break Bath | 2 |
| Relaxing Spa breaks Bath | 2 |