Find out how we tripled the monthly no. of organic users
visiting Energy Performance Certificates
The Problem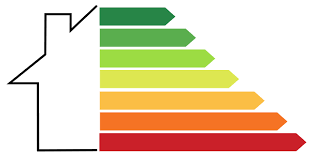 Energy Performance Certificates is a company that provides residential & commercial energy certificates, electrical reports, gas safety certificates and more. Offering a comprehensive range of important services carried out professionally, this business gained an outstanding reputation amongst its existing customer base. However, when it came to promoting their EICR (electrical installation condition report) service, they realised that their reach online was limited. Because they weren't ranking high enough on Google for EICR terms and phrases, Energy Performance Certificates were missing out on access to thousands of potential new customers.
At this pivotal moment, Energy Performance Certificates decided to get in touch with our team. Once they'd talked us through their goals, we put together a thorough SEO strategy for them (and sister company PropCert) with a strong focus on the EICR service.
The Results
914.75%
increase in search visibility score
100+
keywords on Page 1 of Google
205.09%
increase in monthly organic visitors
The Strategy
Research
Early discussions with Energy Performance Certificates were valuable, leaving us with a wealth of information about their business, and the EICR service in particular. During this phase, we also carefully studied a number of key competitors whose websites were already performing well on Google's search engine results pages. With these crucial pieces of initial analysis complete, we then moved forward with a clear sense of what actions would be required in our SEO campaign.
Keyword Strategy
As with any SEO campaign, in-depth keyword research became integral to structuring our approach. We sifted through hundreds of potential phrases that could be targeted by us, thoughtfully evaluating their monthly search volume, competition level, and user intent. Based on discussions we had with the client, we decided to target both a handful of highly competitive national keywords and a wide range of less competitive, location-specific 'long-tail' keywords. This hybrid national/local method was designed to help us to both acquire frequent quick wins and nurture powerful long-term growth.
"On-Page SEO" Amends
Early on in our campaign, we conducted a detailed audit of on-page SEO features on the Energy Performance Certificates website. This is an important step in our process because it helps us to diagnose areas for improvement and implement fixes which will make the site more appealing in the eyes of the search engines that determine our ranking positions.
Here are a number of on-page SEO factors which often require our intervention:
Title tags

Heading tags

Meta descriptions

Robots.txt

Sitemap

Rich snippets & Schema tags

File names

Alt text and Title attributes

URL structure

Internal and external linking

Keyword density

Page speed

Page design

HTTP checks

Duplicate content checks

And more
Off-Page SEO
For this campaign, we felt that an ambitious off-page SEO strategy would be needed in order to build up a powerful presence on search engines over time. To achieve this, we established a robust backlink acquisition program. Search engines view links from other websites as a vote of support from a reputable source, so we sought to expand our collection of these significantly by reaching out to a varied combination of bloggers, influencers and webmasters online.
Our off-page strategy for Energy Performance Certificates helped us to greatly enhance the website's ranking ability on search engines and outrank numerous competitor sites for a plethora of keywords.
Keyword Ranking Results
| Keyword | Current Rank |
| --- | --- |
| Commercial EICR | 1st |
| EICR commercial property | 1st |
| EICR Manchester | 1st |
| EICR Bradford | 1st |
| EICR Coventry | 1st |
| EICR Salford | 1st |
| EICR Cardiff | 1st |
| EICR Bath | 1st |
| EICR Worcestor | 1st |
| EICR Swindon | 1st |