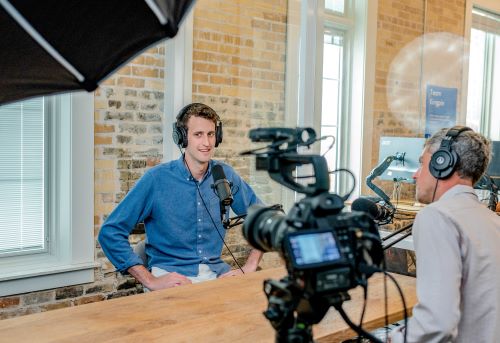 2020 is here, and it's time to finally dismiss some of the big SEO myths that are still plaguing the SEO industry. So you can focus on things that actually do matter.
Here are 5 SEO myths that you should no longer pay attention to in 2020.
1. Keyword density is absolutely crucial
Keyword research and implementation has always been an important and integral aspect of search engine optimisation. It was quite common for content creators to maintain a certain percentage of keyword density to increase the chances of their blog post to appear in the SERPs for that keyword phrase.
However, that is not a mandatory requirement anymore.
Google is now smarter than ever. With the introduction of Google BERT and advancement in machine learning, it is able to identify the context of a topic, regardless of how many times a keyword is used.
Take a look at the following example in which the top result does not even use the keyword 'infant'.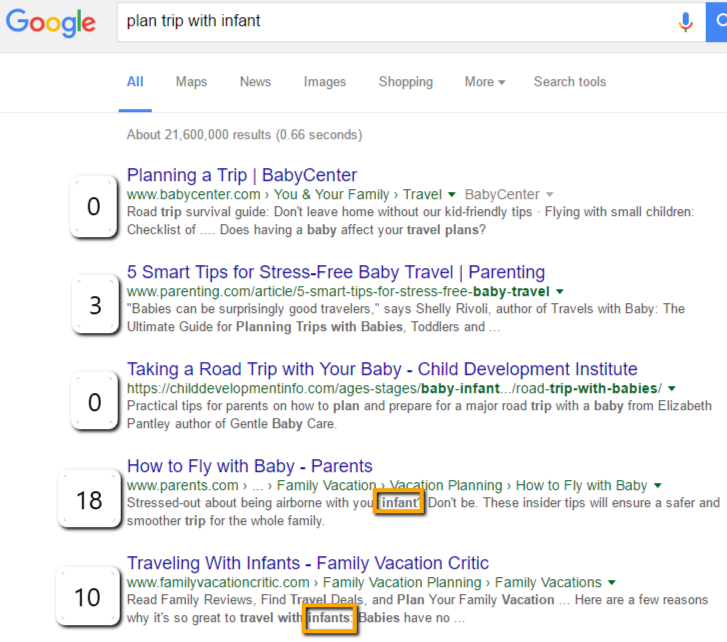 Stuffing keywords and keyword phrases on your web page won't necessarily help you with higher search engine rankings. Instead, you need to focus on high-quality information that matches the searcher's intent.
2. XML sitemaps will automatically push your website up in the search rankings
While an XML sitemap will help search engine crawlers index the pages of your website more effectively and easily, it won't automatically improve your search engine rankings.
Google has also confirmed this that an XML sitemap does not have a direct impact on the search engine rankings of a site. What it does, however, is that it makes it easier for search engine crawlers to find all the indexable pages on your site and facilitate the discovery process.
Eventually, whether a page gets higher rankings in the SERPs or not, depends on 200 other search engine ranking factors.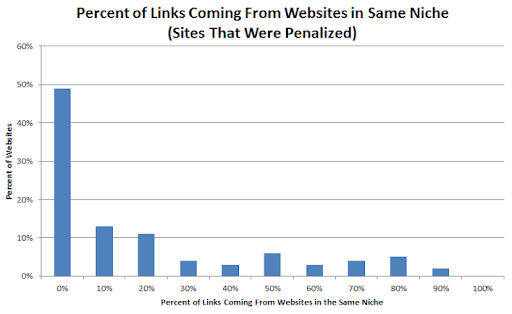 3. You need a lot of backlinks
Well, it is partially true. 
You do need plenty of powerful backlinks to achieve and sustain higher search engine rankings — especially in a niche with a lot of tough competition. However, the quantity of backlinks is overrated, and it's not the only factor that will propel your site in the SERPs.
Google Penguin specifically targeted websites with lower-quality and irrelevant backlinks. It means that your website may still get penalised even if it has lots of backlinks. What's more important is the relevance and quality of those backlinks.
The following chart highlights the correlation between websites with too many irrelevant backlinks and sites that got penalised by Google Penguin.
4. Algorithm devaluations are search engine penalties
Let's clear the difference. Algorithm devaluations are not search engine penalties.
Google Panda, Penguin, Hummingbird, etc. are all parts of the core search engine algorithms. The core algorithm keeps getting updated on a regular basis. This may improve or devalue your website in the SERPs. But this is an algorithm change, not a penalty.
A penalty is a manual action against your website. It is when someone from Google looks at your site, finds something wrong with it, and decides to penalise your website because of the violation. You can find the specific penalty against your website in Google Search Console.
Algorithm devaluations don't want you to do anything specific — except following the best practices. Penalties (manual actions) require you to fix the specified issue and submit a reconsideration request to remove the penalty.
5. Website loading speed isn't that important
Some webmasters are still in denial. They still believe that website loading speed isn't that important. However, the truth is that how quickly your website loads is now an important search engine ranking factor. 
There is a very strong correlation between a website's loading speed and its search engine rankings.
Take a look at the following chart that is based on an analysis of over 1 million Google search results.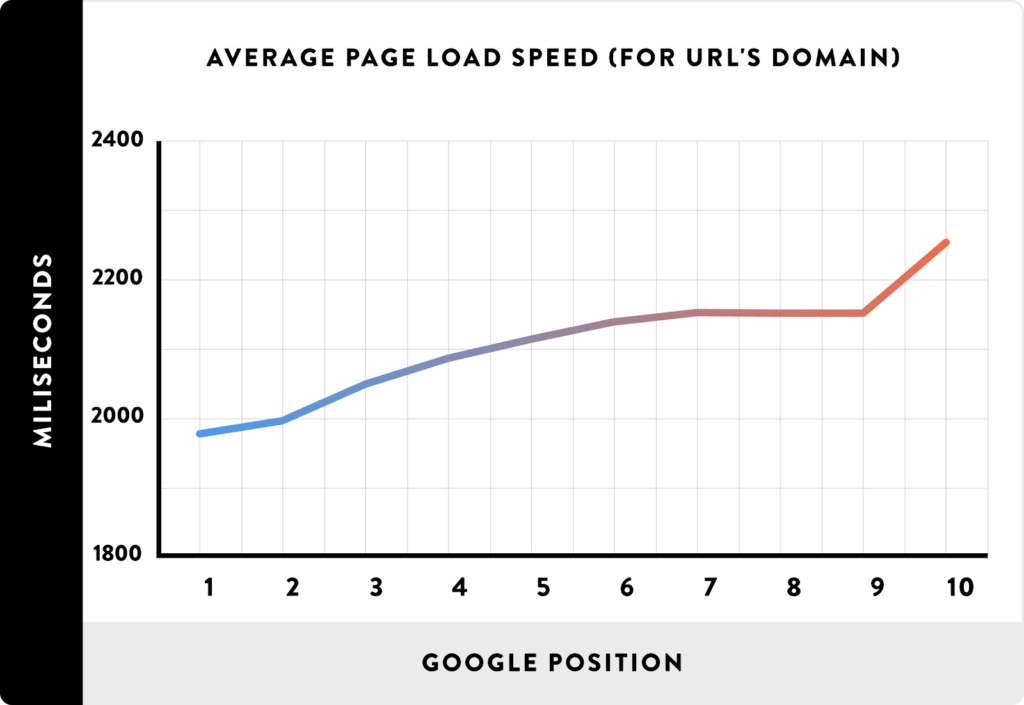 The fast loading speed of your website not only helps you gain better search engine rankings, but it also improves credibility and conversion rate on your website.
Learn more about how to improve the loading speed of your website.
Conclusion
SEO myths have always been a part of the online marketing world. However, you cannot afford to waste your time and resources chasing things that don't really matter and ignoring things that do.
Use the information shared in this article to dispel some of the SEO myths and focus on things that would give you the most value.
Naim
Free ebook: "Most Comprehensive Local SEO Guide: 2020 Edition" (Valued at £99)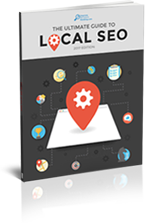 This free ebook will teach you, step by step, how to improve your Local SEO so you can start generating more traffic and sales for your business.
---
100% Privacy. We will never spam you!