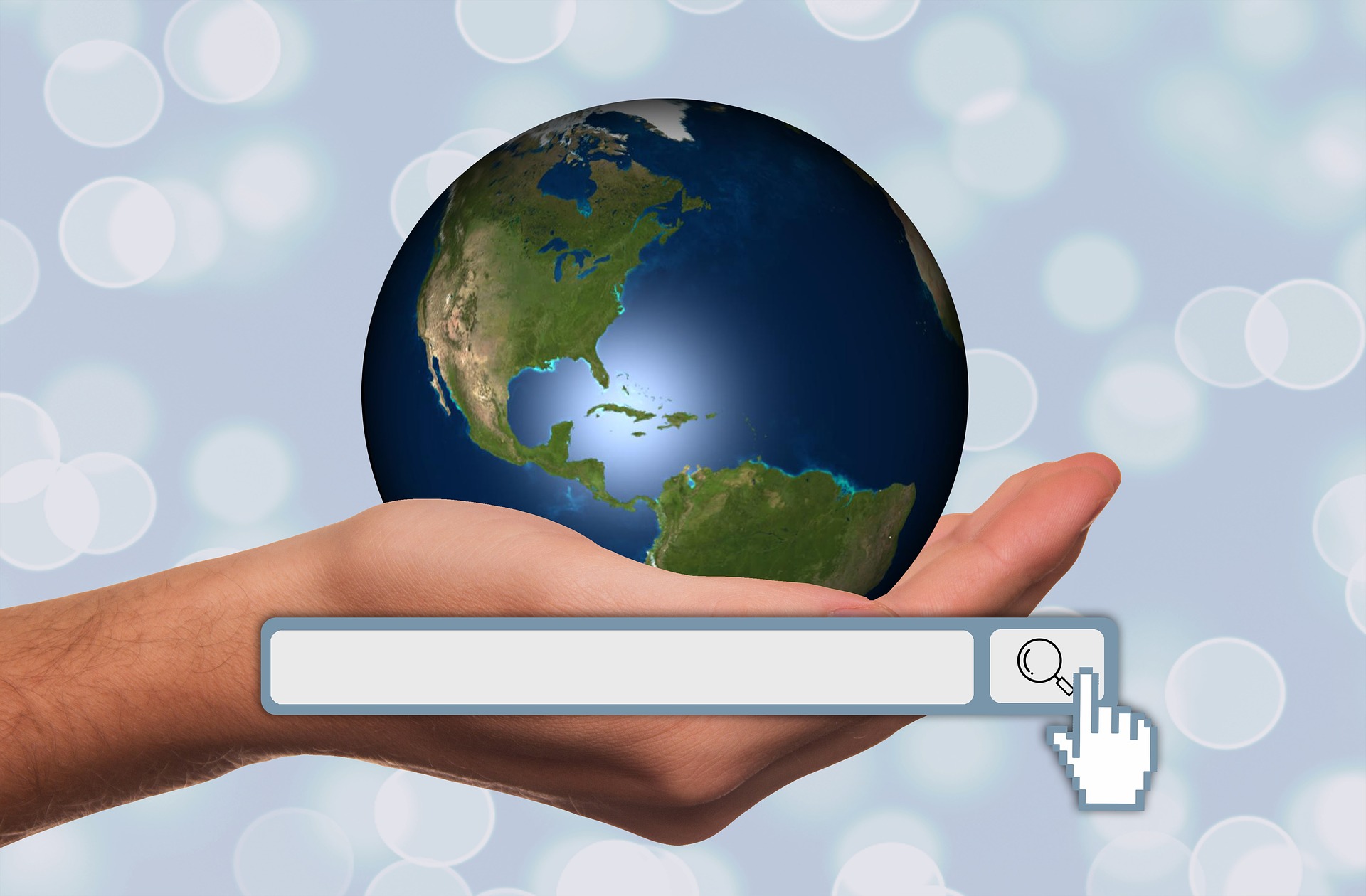 Earlier this year, Google announced multiple AI updates to its search engine ranking algorithm. One of the highlights in that announcement was the introduction of passage indexing.
With this update, Google would be able to rank pages based on specific passages on a page. This is especially helpful in the case of long-form content, where relevant answers to specific questions often get buried in thousands of words.
This is what Google said when the search engine announced the update:
"Very specific searches can be the hardest to get right, since sometimes the single sentence that answers your question might be buried deep in a web page. 
We've recently made a breakthrough in ranking and are now able to not just index web pages, but individual passages from the pages. By better understanding the relevancy of specific passages, not just the overall page, we can find that needle-in-a-haystack information you're looking for.
This technology will improve 7 percent of search queries across all languages as we roll it out globally."
In that announcement, Google also said that this update would go live before the end of the year. We kept looking for a sign — changes in how pages are ranked in the SERPs — but we noticed nothing.
And now we have official confirmation from Google that passage indexing didn't go live in 2020, as was promised by Google.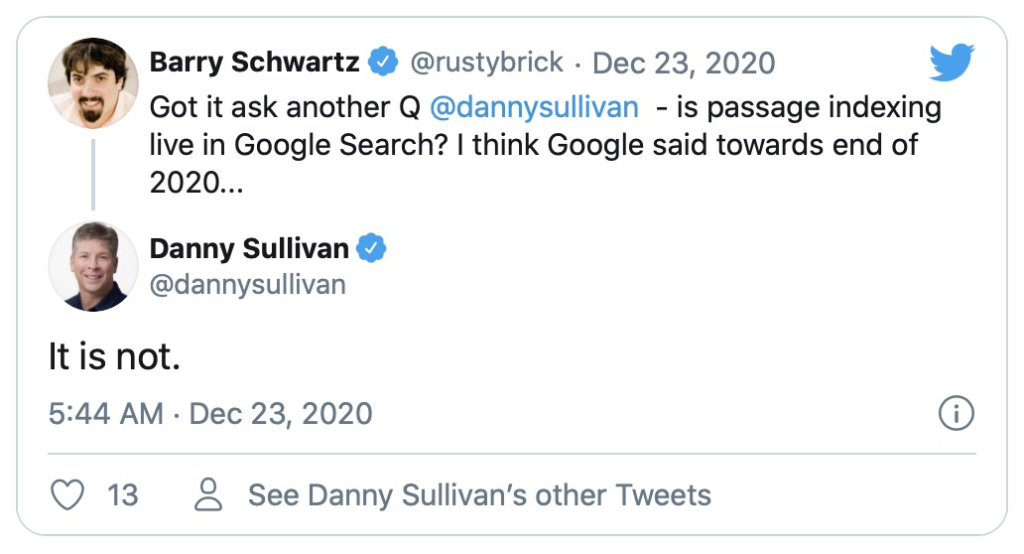 Based on this confirmation, it is safe to assume that this change will be implemented next year. We do not have any official news if it'd be early 2021 or in the second half of the year.
It is important to remember that passage indexing is a ranking change, not an indexing change — although Google refers to it passage indexing. This update will affect how Google ranks content based on what it finds on a web page.
When the update rolls out sometimes in 2021, it is expected to affect 7 percent of global search queries across all languages. Therefore, be prepared for a noticeable change.
Until then, stay tuned. We will let you know as soon as we learn anything new.
Alfie Lewis
Free ebook: "Most Comprehensive Local SEO Guide: 2020 Edition" (Valued at £99)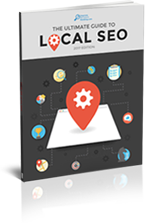 This free ebook will teach you, step by step, how to improve your Local SEO so you can start generating more traffic and sales for your business.
---
100% Privacy. We will never spam you!