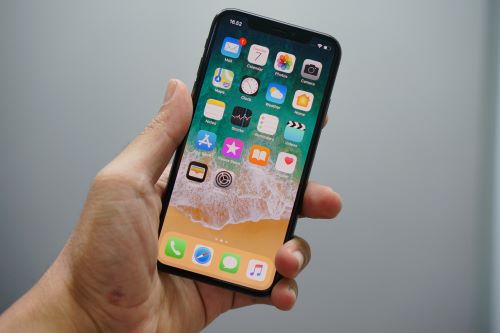 The COVID-19 pandemic has created difficulties for numerous businesses — big and small — across the world. While the outbreak has brought a halt to many marketing campaigns, you should continue to publish new content.
Content creation is one of those areas which can perhaps benefit the most during this period. Going completely dark and silent will most likely not benefit your business in the long run.
In this blog post, we will share with you plenty of reasons why you should keep publishing new content during COVID-19.
1. Screen time is up
According to The Washington Post, the weekly screen time has increased significantly during COVID-19. The Conversation also reported a 70 to 80 percent increase in screen time in Australia. These numbers are pretty much the same across the globe.
With more people on the internet than ever before, this is the perfect time to make yourself or your business more visible. 
Bored audience, a deadly virus outside, and very addictive mobile devices: this is the perfect recipe for a rise in traffic visitors and potential customers.
But you can only leverage this rise in internet traffic, if you consistently publish new, high-quality content, and put your name out there for relevant and trending search queries.
2. Many people are trying to learn something new
Quarantine and self-isolation practices are new realities of our world. Many people have realized this and are now reshaping their lives accordingly.
So many people are locked into their homes. This sense of confinement and a disturbed social life is encouraging more and more people to actively seek distractions on the web. In addition, many people are utilizing the COVID-19 self-isolation period to learn new skills. 
Whether you publish the type of content that is entertaining and a relief from everything that's going on in the world or something that your users can benefit from by learning something new, there is room for everyone.
Entertain your readers, solve their problems, or teach something new to them with your content.
3. A lack of activity can hurt your search rankings
Now, let's jump to the technical side.
Google prefers websites that regularly publish new content. If you suddenly stop publishing new content and go completely dark, this may very well affect your website's search engine rankings.
This is especially true if your direct competitors keep publishing regular content during this period.
Depending on the type of niche you are in and the SEO strength of your website, this may be a steep hurdle for you to get over when things go back to normal.
The good news is that you can easily prevent that by continuing with your cadence and publishing new high-quality content regularly.
4. Build potential leads, even if they aren't converting right now
Many business owners may want to stop publishing new content because conversions are down. 
It's true that COVID-19 and the overall economic conditions in the world have painted a bleak picture of the world. People are not buying as much as they were before the outbreak. Consumer spending is down in most industries, and the consumer buying behavior has also changed significantly.
However, this does not mean there is nothing to gain by publishing new content.
If conversions are down, you can still generate new potential leads by publishing new content and driving traffic visitors to your website.
Once everything goes back to normal (hopefully soon!), you will likely have a huge database of new, untapped leads to sell to.
5. Think of it as a long-term investment
Content creation is always a long-term investment. Instead of looking solely at the sales figures and deciding to abandon your content marketing plans, try looking at the bigger picture.
 By investing in content creation and marketing today, you can:
Establish your authority in the niche you operate in,

Improve brand awareness,

Inform, educate, and persuade potential buyers,

Increase customer engagement and loyalty,

Gain new followers,

Generate new leads,

Build your list of email subscribers,

Perfect your email marketing drip campaigns,

Run new conversion tests on your website,
And do so much more.
Conclusion
It's true that times are tough. But instead of going dark and stop publishing new content, look at all the opportunities you might be missing out on.
Don't just look at the sales figures and make your decision. If you have the capacity and resources to pull it off, there are plenty of reasons to keep publishing new content.
Naim
Free ebook: "Most Comprehensive Local SEO Guide: 2020 Edition" (Valued at £99)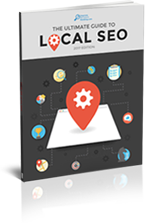 This free ebook will teach you, step by step, how to improve your Local SEO so you can start generating more traffic and sales for your business.
---
100% Privacy. We will never spam you!