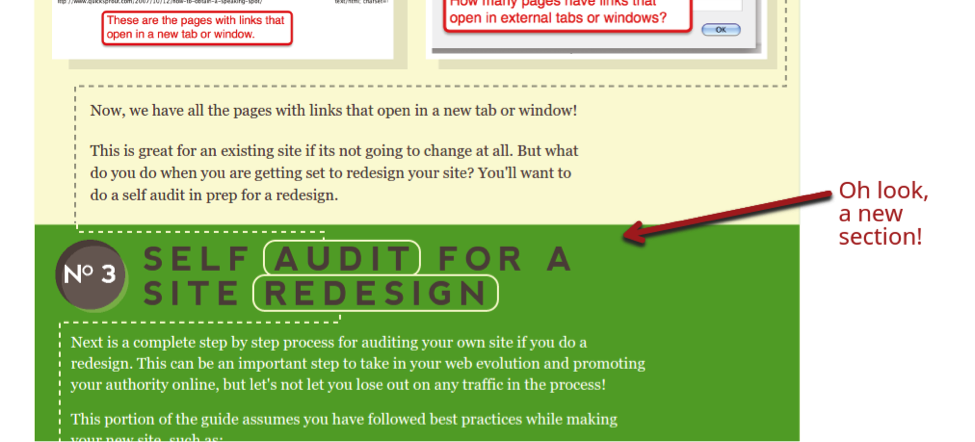 How to Increase Your Blog Readers' Average Time On Your Website
A good blogger invests a lot of time, effort, and resources on a blog post. The amount of time it takes to research, write, edit, and publish a blog post is often more than what you'd like. However, it all seems to pay off if people read your posts and share them on the web.
But what if your readers don't even spend more than 8-10 seconds on your blog? It doesn't feel very good and all your hard work seems to go to waste.
The good news, however, is that there are things in your control that can increase your blog readers' average time on your website.
In this post, we are going to identify and discuss different ways by which you can increase your blog's average time on your web pages.
There are several aspects that affect the average time readers spend on your website.
For instance:
1. The loading speed of your website
2. The quality of content you have on your website
3. Formatting and the overall quality of presentation and design
4. Length of the content
Today we'll talk about a few of these points in detail.
1. Optimise the Average Number of Characters per Line
It's important that you optimise the average number of characters per line.
Most bloggers pay unnecessary attention towards the width of their blog. It is an important aspect of a website design, true enough. However, what matters most is the readability of your blog and that depends on how many characters an average line in your blog has.
Ideally, according to many studies and researches, lines with 55-100 characters work best. It makes a fine balance between readability and comprehension.
Moreover, do note that each of the punctuation marks is counted as a separate character.
2. Make Your Content "Skimmable"
This seems like odd advice, right?
I mean, if you make your content easy to skim, wouldn't readers spend even less time on it?
I can see why this advice bothers so many people. But you will have to understand the psychology of internet users first to eventually understand this concept.
Over 2 million blog posts are published on a daily basis. Even if your users really like the content, they will read only 20-28% of it and skim the rest of the text.
So, in other words, whether you like it or not, your blog visitors are eventually going to skim your content. It is then up to you to make sure that they read that 20-28% of it and spend some time skimming it.
When you use bullet points, headings, sub-headings, tables, graphics, and other formatting options to make your content easily skimmable, busy internet users like it. They actually prefer content that can be easily skimmed. On other hand, if you don't use the said formatting techniques, your visitors will jump right off the page and click on some other website.
Do not make your blog post a huge wall of unbroken text! Make it easily digestible and skimmable and your visitors will spend more time on it.
3. Decide on the Sidebar
A sidebar is often considered as a very important blog element. However, is it really that important?
You will have to ask yourself that question. And the best way to answer that is via testing 2 different version of your blog: one with the sidebar; the other without it.
According to many webmasters, the average sidebar is rarely used by the traffic visitors. And yes, it even includes highly-optimised and great-looking sidebars. For instance, Brian Dean's Backlinko has a very highly optimised sidebar but, still, only 1.9% visitors click on it. Eventually, these sidebars become a liability and a distraction.
Removing the sidebar can have numerous benefits. For instance, Brian Harris improved his email rate by 26% by removing the sidebars on his blog. This technique may not work for everyone, but it's worth testing.
If your website is distraction-free, its visitors will be able to focus on the content. That's the only way to increase your readers' average time that they spend on your website.
4. Win Back the Skimmers
Remember those skimmers who just keep scrolling down your web page? There is a way to win them back.
You see, once a user starts skimming, it can be hard for him/her to stop. You need something special to give them a chance to re-engage.
For example, take a look at this.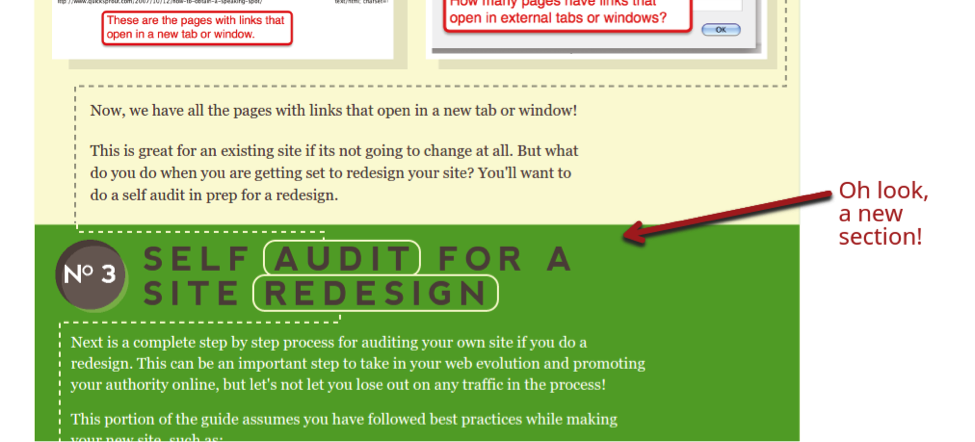 Neil Patel uses different background colours to distinguish new segments. This instantly attracts attention of a person who is merely skimming down the content.
Once you cut down the total number of skimmers, you will drastically improve the average time readers spend on your blog.