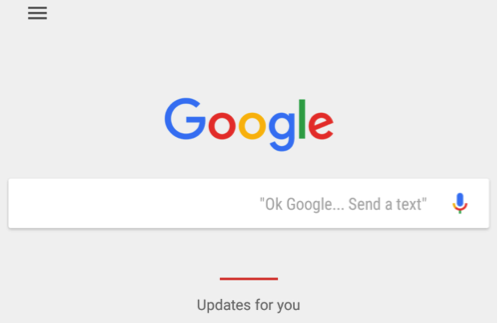 Google Search App Offers a Beta Version to Public
October 27, 2015
0 comments
We are always excited for new Google Now features, aren't we?
Even since the inception of the Google Search App is exciting and numerous features have become the talk of the town. Its constant comparison and rivalry with Siri — and now, Microsoft's Cortana — has made things even better.
If you've been one of those people who always wait for Google Now now features, there is some good news for you.
You do not have to wait anymore!
The Google Search App is now allowing a beta version to public users. This beta version is expected to be less stable, but it is going to have many more exciting features that are likely to be released in future. Google wants you to try those experimental features and give your feedback.
So, if you are one of those people who like to test things before they have come out, then this beta version is a must for you.
Google hasn't officially announced it yet. But it has been offering its users to test the beta version via Google Now cards. Here is a screenshot.
As you can see, this particular Google card invites you to preview "new Google features" by joining the Google app beta program.
It will let you "play with experimental features" before they are released and will ask feedback from you.
Exciting, isn't it?
You can download the Google Search App from Google Play Store or Apple's App Store.