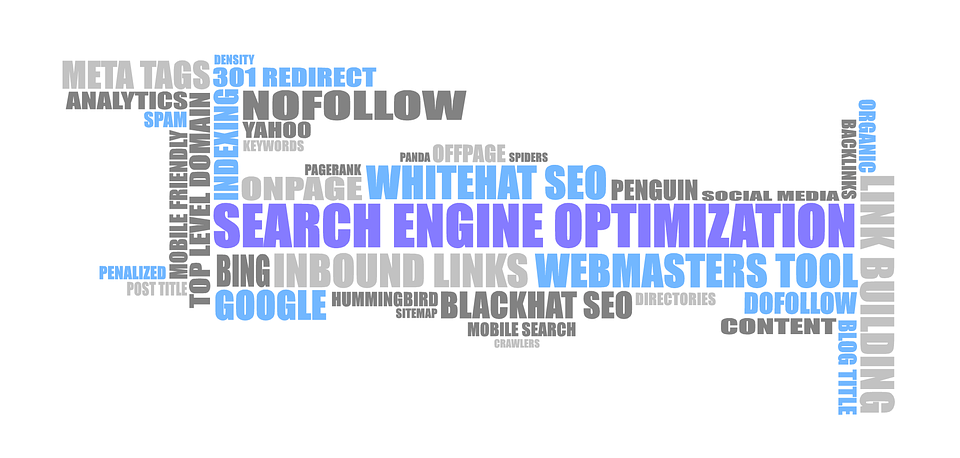 Search engine ranking factors have always been a bit of an enigma. We never had any concrete information on how to get to the top of the search engine results pages — and for good reasons, too. Otherwise, everyone would have abused and gamed search engine optimisation.
Furthermore, to add to the confusion, almost every year a new search engine ranking factor becomes significant. In recent years, we have seen, HTTPS, mobile signals, RankBrain, mobile page speed, etc. as significant factors that became too important in just a short period of time.
Now the question is: what's next?
In this blog post, we shed some light on 5 important search engine ranking factors that would really matter in 2018 … and beyond.
Let's begin.
---
1. High-quality content
Many SEO experts and online marketers would think that content doesn't hold the same power it used to. However, that's just not true.
Content is still the king, and it still forms the foundational structure upon which you create a search-engine optimised website.
Here is a simple truth: if you want to rank higher in Google SERPs, you need high-quality content on a regular basis. Otherwise, you'd find it extremely difficult to compete with other websites in your niche.
The content that you publish — ideally, on a regular basis — must have the following qualities:
The content must provide extremely valuable information to your target audience. If it doesn't and adds no real value, Google will even penalize you with the help of Google Algorithms, such as Panda and Fred.
Despite what others say, keyword research is still valuable. Therefore, before you create and publish new content, make sure that you have done your keyword research. Even in 2018, with the right kind of research, you can unearth several good keywords with high search volume, low competition, and good click-through rates.
Don't ignore search intent. When you understand your users' search intent, you are more capable of creating helpful web pages that drive organic traffic. Moreover, you can also drive people into your sales funnel with the right content pieces that are aligned with your users' search intent.
---
2. Mobile-friendly websites
It's mostly about mobile now.
Google understands that mobile devices are the future of web surfing. And statistics which show us that more and more people are using mobile devices to search further prove this point.
A responsive website is extremely important for your long-term SEO success.
Furthermore, even if we set aside the SERPs aspect for a while, without a responsive mobile website, you are going to lose a large share of traffic and potential customers anyway.
That's not wise — especially if you're in a cut-throat competition where every penny and sale count.
---
3. A secure website
HTTPS has become an important search engine ranking factor in the past few years. In 2018, it's only going to become bigger and more significant.
Google has announced that by July 2018, Google Chrome will start flagging websites that it deems unsafe and insecure (non-HTTPS websites).
If you still have an HTTP website after July 2018, you may find it very difficult to provide a good user experience to your website visitors. After all, Google Chrome has a 45% market share.
Furthermore, you will also find it difficult to top the search engine results pages with an HTTP website.
---
4. A great user experience
UI, UX, navigation, design, and a few other things are all cumulated into user experience — which is, by the way, becoming one of the most important search-engine ranking factors.
We believe that in future, user experience will gain even more prominence. In 2018, we can get a solid glimpse of that.
Search engines consider the time users spend on your website. If they are greeted with a bad design and UX, they quit the website right away and jump to another site.
This leaves a bad impression with Google that your website wasn't the right fit. If it continues to happen, Google will realize that it needs to stop showing your site in the SERPs. Ultimately, your website will get demoted.
Make sure that you have a great site structure, the perfect design, and easy-to-use navigation system. Users shouldn't be lost at all when they visit your website — even if it's for the first time.
---
5. Website loading speed
As more and more websites start building the right foundation, the focus of the battle shift towards optimisation and small tweaks.
This is one of the reasons that the website loading speed is fast becoming the point of difference among different sites. In 2018, it's going to be even more significant.
Google has announced that page speed will be a Google mobile ranking factor starting from July. Moreover, Google's mobile-first index will continue to roll out and take precedence — which means your website should load very quickly on mobile devices as well.
A slow loading website isn't just bad for your search engine rankings. It also negatively affects conversion rates and user experience.
For example, Amazon loses $1.6 billion in sales every year because of a one-second delay. Depending on the size and scale of your business, you'd be losing money, too.
To learn how to improve your site's speed, read: The Usain Bolt's Guide to Website Load Speed Optimisation.
---
Conclusion
What do you think will be the most important search engine ranking factors in 2018 and beyond? Let us know.
Ryan
Free ebook: "Most Comprehensive Local SEO Guide: 2019 Edition" (Valued at £99)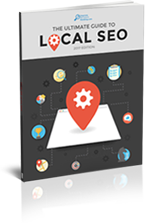 This free ebook will teach you, step by step, how to improve your Local SEO so you can start generating more traffic and sales for your business.
---
100% Privacy. We will never spam you!