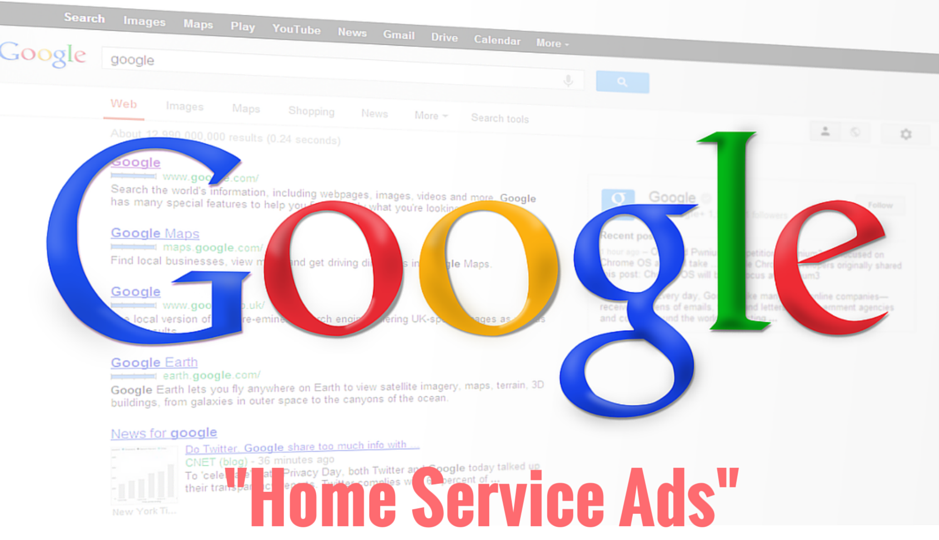 Google Promotes Local Businesses with Home Services Ads
August 6, 2015
0 comments
Google's hotly anticipated new program to promote local businesses and service providers is finally coming out.
It was Buzzfeed that first reported that such a home service solution was in the pipeline since this April. Google's Home Services Ads — which is in direct competition with services such as Yelp, Amazon Home Services, and Angie's List — are promoting pre-qualified and shortlisted home service professionals. This is believed to be a great step towards helping promote small local businesses and service providers, who can now compete with large corporations on Google's 1st page.
For now, the new search engine results are limited to plumbers and locksmiths in the San Francisco area.
"A new experience for local searches"
According to a Google spokesperson, "We are testing a new experience for local searches in the San Francisco Bay Area. We regularly test different options to deliver better results in the search."
When Google thinks that the user is trying to find a professional service provider for a particular service — such as, plumbing — three listings for professional service providers appear on the search engine page.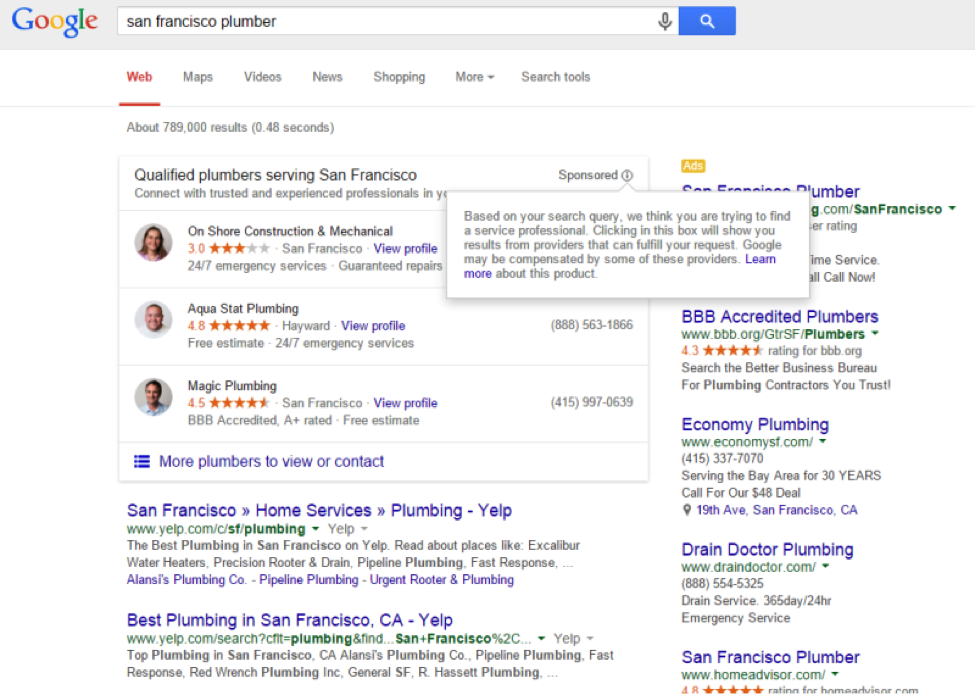 All of those three listings include a photo of the professional service provider, their locations, and phone numbers. Apart from that, these listings may also include any service ratings, along with other services and offers, such as free estimates or 24/7 services. The searchers (users) will then have the option to click on a profile for further details and necessary information.
How to qualify for a position in the new listing position
One of the main questions that the small businesses and professional service providers will be most interested to know is how Google qualifying the providers to appear in the results?
The selection and qualifying criteria, as of now, makes it compulsory for the professional to pass a background check, be insured, be licensed and have a very strong professional track record.
While all the other qualifying criteria seem self-explanatory, "a strong track record" seems subjective. Fortunately, Google explains how it defines "a strong track record."
As per Google's own explanation:
"We collect ratings and reviews from people who hired some service professionals through our home service ads, and use mystery shoppers — customers who communicate and hire professionals on our behalf without mentioning any affiliation with Google — to help us learn more about the customer experience."
This explains "a strong track record" part. On the other hand, the background check also cross-checks national sex offenders, terrorists, and sanctions registries.
Users, who want to hire a professional service provider, can click on an individual's profile once they have found a person best suited to their needs. Then, they can either contact the person directly or click the "Send Request" button.