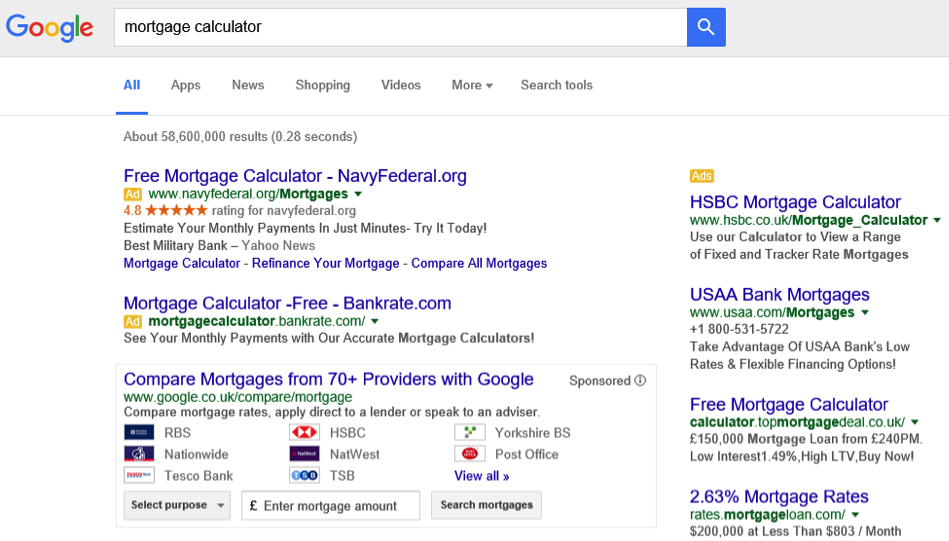 Google Continues Testing 4 Text Ads in Search Engine Results
December 16, 2015
0 comments
It isn't for the first time, and it won't be the last.
Right now, Google is testing 4 text ads in its search engine results for some locations and certain keywords. Several people have reported this that they have been seeing 4 text ads in Google search results on desktop for the past few months.
Google started testing with four text ads in 2010. And they continue to experiment different ways the company display ads. However, the problem with this is that more text ads in the above-the-fold area is leaving very little room for organic listings. As a matter of fact, in some cases, there isn't any space left for organic listings at all.
For instance, here is a preview of the image for the keyword "mortgage calculator".
As you can see in the above image, the entire search engine results page – above the fold – is filled with sponsored ads. You can't even find an organic listing without scrolling down.
Moz's Pete Meyers took a dig at it with a cheeky tweet. Here is the image of his tweet and what he shared.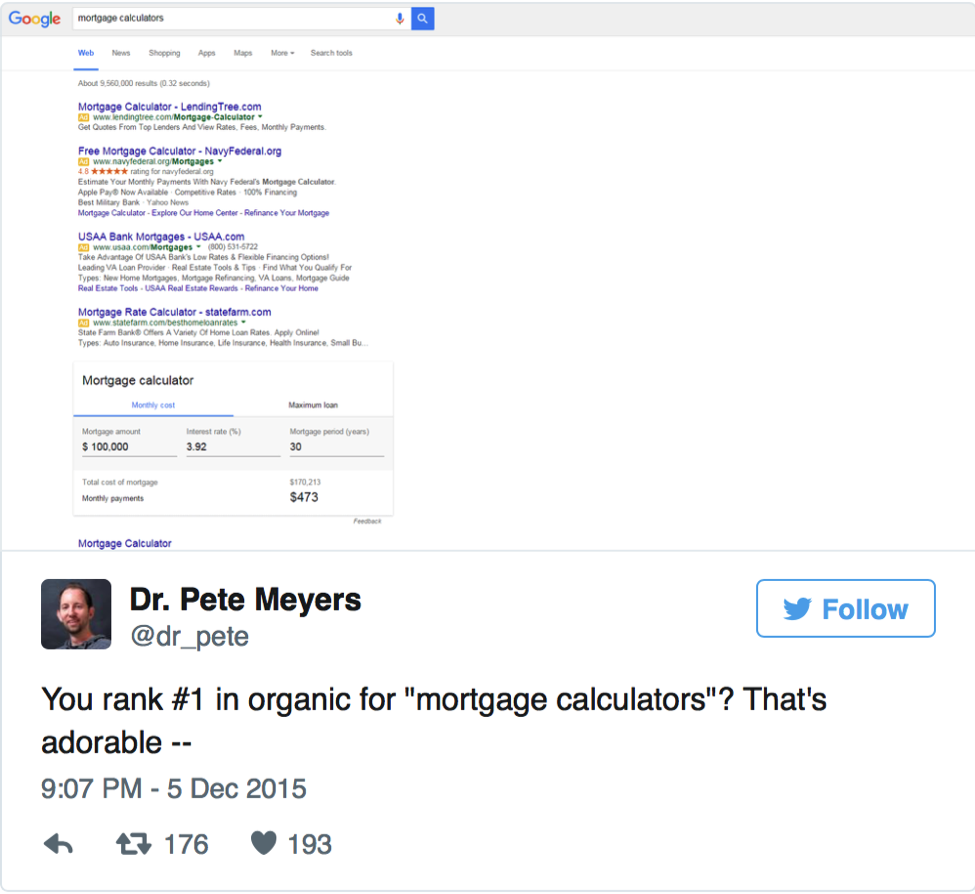 We understand that displaying ads is important for Google, but we also believe that it should be within a certain limit. By displaying too many ads in the above-the-fold area, the top-ranked organic listings are taking an unjustified hit.
Having said that Google has said that they are just testing for a short period of time, and this will not become a permanent change for now.
Anyway, what do you think about it? Please share your thoughts in the comment section below.