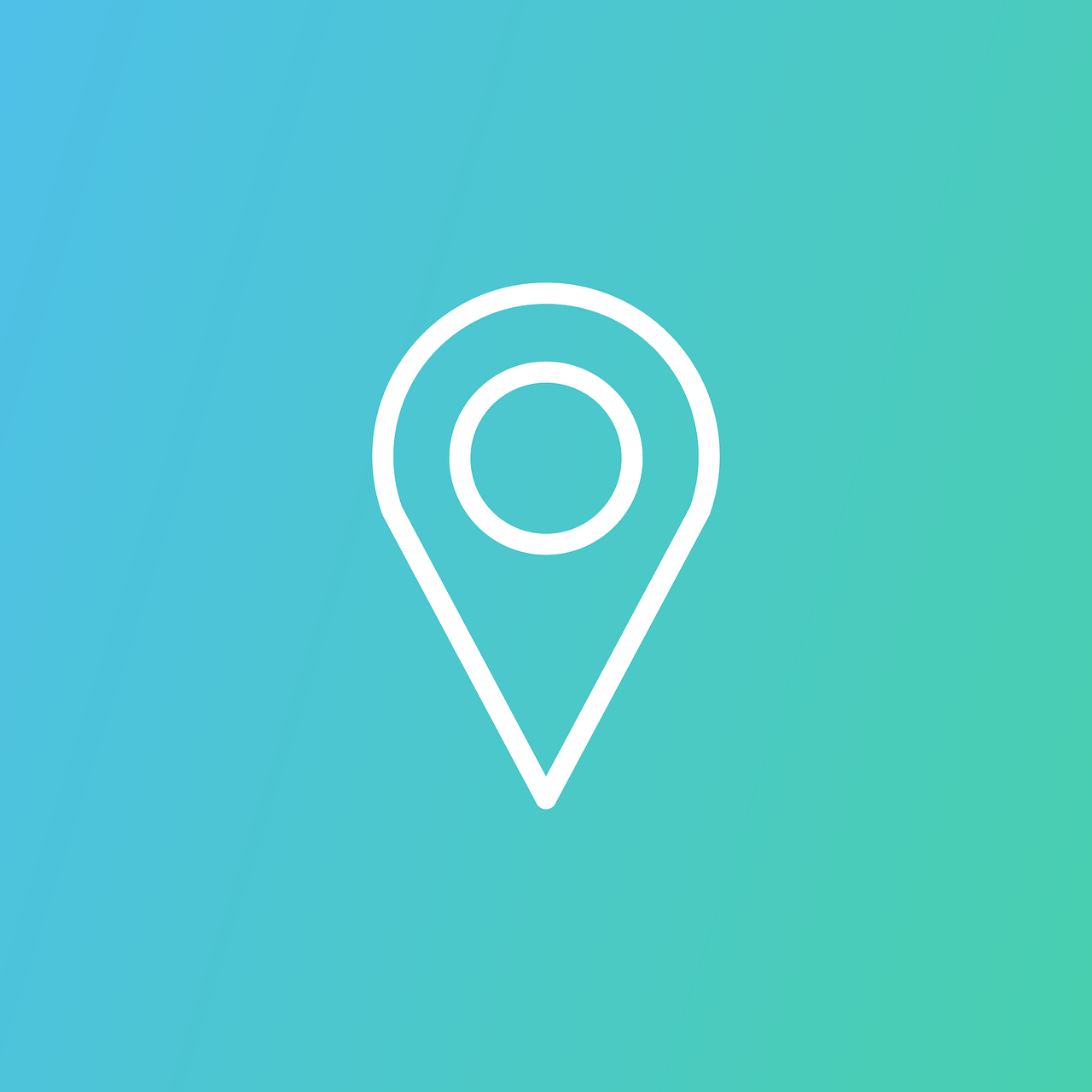 Search On: Google announces 6 updates for Local Search
October 7, 2022
0 comments
Google just announced 6 new updates coming to Local Search very soon. These updates were announced at Google's Search On conference.
In this post, we will list all the 6 changes that Google announced, the respective details for each upcoming update, and the impact on local search and businesses.
1. Search for restaurants by dish
The first update is something that we reckon most restaurant owners will like — especially the restaurants that offer the popular dishes with the highest search volume.
That's because Google is updating its local search capabilities to allow search engine users to find restaurants by dishes. In other words, search engine users will be able to find local places that serve a specific dish after this update.
For example, "soup dumplings near me" will display nearby restaurants that offer soup dumplings.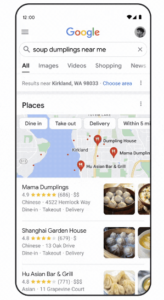 Google also mentioned that this feature will take into account more nuance and specificity than the aforementioned example. For instance, searchers will also be able to find restaurants with filters such as spicy dishes, vegetarian dishes, etc.
Recommendation: Our recommendation for local restaurant owners is to prominently mention all the dishes on offer in your website content and meta content for Google to read and index. This will help them rank higher when people search for nearby restaurants by dishes.
2. The "People Say" feature to highlight restaurant specialities
Another local search feature that's coming for restaurants is "People say".
The idea is that restaurants often have that special quality that is not easy to quantify. Even Google reviews often do not clearly communicate that.
To highlight that speciality, which is often intangible and unquantifiable, Google will highlight what people say about a specific restaurant.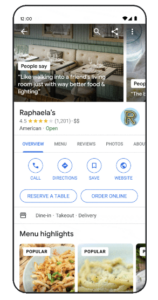 According to Google, the search engine will use machine learning to identify what makes a place distinctive. The machine learning algorithm will analyze reviews and images to find the special quality.
Recommendation: Our recommendation for restaurant owners is to prominently highlight their distinctive quality. Upload images that display that. Moreover, ask specific questions when seeking reviews. This might encourage customers to talk about that quality in their Google reviews, which Google's machine algorithm then might be able to parse and index.
3. Expanded digital menus
Google announced another update for restaurant owners — expanded digital menus with rich results. The key here is that the expanded digital menu (with rich results) will require no additional work from restaurant owners.
This is what the expanded digital menu would look like: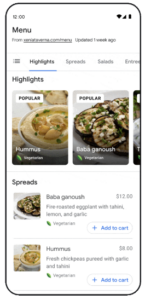 According to Google:
"We combine menu information provided by people and merchants, and found on restaurant websites that use open standards for data sharing. To do this, we use state-of-the-art image and language understanding technologies, including our Multitask Unified Model."
4. Live View
Google first announced the Live View feature three years ago. It's finally coming to Google Maps. The Live View feature will allow live navigation while the user is looking through the viewfinder of the phone's camera. In addition, users will also be able to search for points of interest and businesses nearby. The search results will, of course, have additional information.
"With search with Live View, simply lift your phone to search and instantly see the ATMs in an area. You can also spot different places — including coffee shops, grocery stores and transit stations. We'll show you business hours and how busy a place is, and you can tap on any location to view more details, like what services the barber shop down the street offers."
5. Immersive View
Immersive View takes it one step further than the Live View. Instead of just navigating through a street view, Immersive View will take you inside buildings and businesses.
Immersive View will also share information regarding how busy an establishment will be.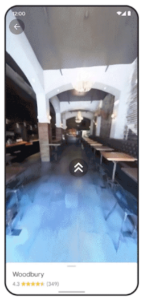 Immersive View will be limited to only a few cities at launch:
London
New York
San Francisco
Tokyo
Los Angeles
6. Neighbourhood View
Unlike the Immersive and Live View, the Neighbourhood View takes a more macro approach.
Google will highlight what's new in the neighborhood before you visit it. This will also include a list of popular places that are worth exploring once you are in the neighbourhood.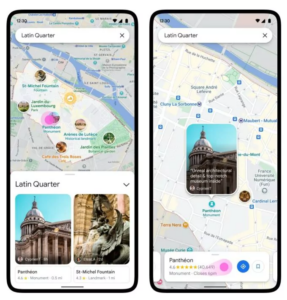 According to Google, this information will be surfaced based on information submitted by users as well as Google's AI.