Due to COVID-19, we are now working from home in-line with Government requirements to socially distance.
We are doing everything we can to protect our staff and customers during the COVID-19 outbreak some of the measures we have adopted include:
All staff are working from home, working normal hours
We are conducting meetings via Zoom
Phone calls to our office number are diverted to our mobile devices
We are happy to discuss projects via telephone, video call and over email. Existing projects will continue as usual.
It is during times like this that we all need to support independent, local businesses so we thank you for your support, it really does mean a lot to all of us here.
Keep safe.
Josh Hamit
Free ebook: "Most Comprehensive Local SEO Guide: 2020 Edition" (Valued at £99)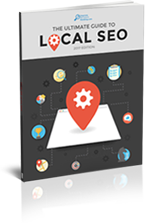 This free ebook will teach you, step by step, how to improve your Local SEO so you can start generating more traffic and sales for your business.
---
100% Privacy. We will never spam you!