March 19, 2020 by Josh Hamit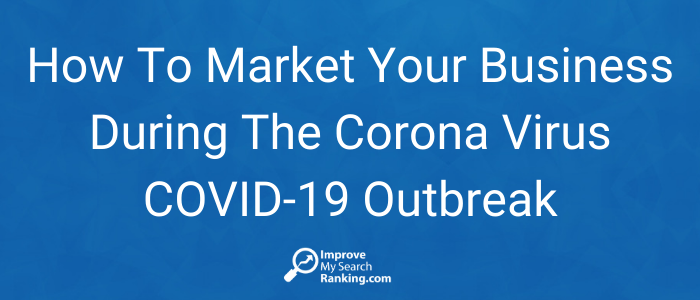 The information in this guide has been put together based on research showing the effects of the corona virus outbreak on businesses in China – and reports from Harvard Business School and other outlets on how best to market, maintain and grow a business during a downturn in the economy.
During this challenging time, we are offering local businesses free digital marketing advice.
Please get in touch with us via our contact form and read through our short guide below for more information.
---
How To Market Your Business During The Corona Virus COVID-19 Outbreak 2020
Amidst the panic and mayhem surrounding the current corona virus outbreak, a unique opportunity for your business awaits.
As the economy is hit and restricted movement of the population is likely to continue for weeks to come, now is still the time to invest in the future of your business.
The use of social media and Google to find products and services is up.
Consumer online activity is on the rise.
Data published on eMarketer shows an increase in usage of mobile apps, social media and search of around 20% in China. The same behaviour is expected in the UK.
Through the use of digital marketing you can reach your customers, wherever they are, at a time when they need you most.
---
Marketing In A Downturn
When a recession or epidemic hits, marketing is typically one of the first activities businesses are tempted to stop to save costs.
This is a mistake.
Josh Hamit
Signup for our newsletter