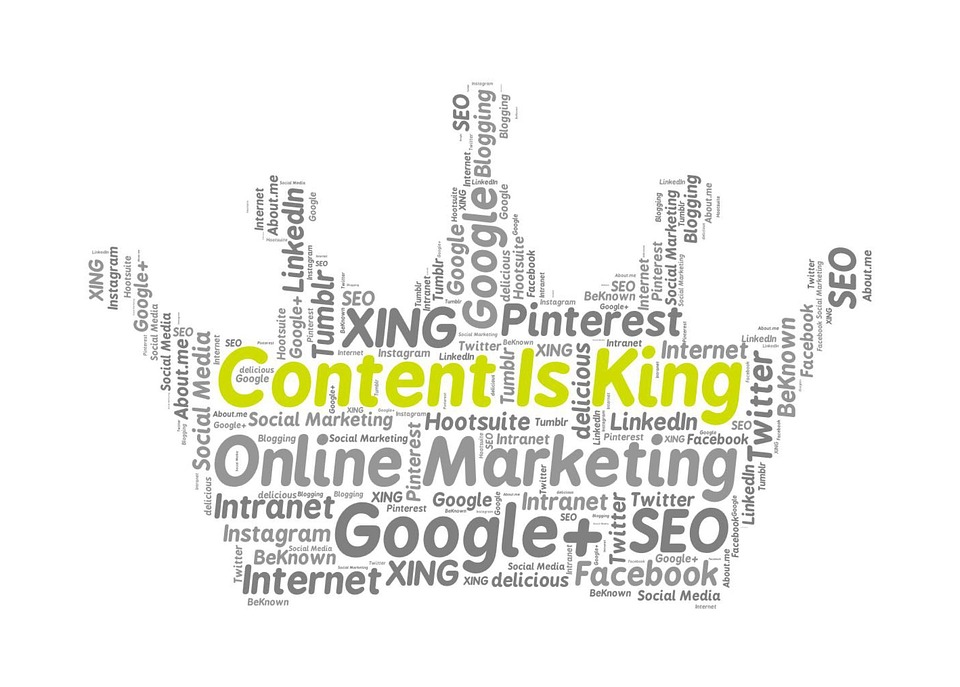 5 things every piece of content needs to succeed
"Content is king". We have been hearing this phrase for years now.
There is no doubt that content indeed is king. Without content, you cannot realistically compete and survive in the online marketing world.
Almost all online businesses have some sort of content that they regularly produce. However, you must have noticed that not all of those businesses eventually succeed in their content marketing efforts.
What's the difference? Why does one business succeed at content marketing, while another one fails?
In this blog post, we are going to take a look at five fundamental components that every piece of content needs. If you are producing online content without taking these five factors into account, your content marketing efforts may not be as successful as you want.
Let's see what every piece of content needs in today's digital marketing world.
---
1. Keyword research
Keyword research is an extremely important aspect.
If you are creating content without actually knowing if there is a demand for a keyword, you are basically just shooting in the dark.
Keyword research gives you multiple perspectives that can help you with content and online marketing. For example,
Keyword research tells you what your audience is actually searching for — not what you think they are searching for.
Thorough keyword research and competitor analysis can help you identify keywords that drive the most traffic to your competitors' websites. After identifying those keywords, you can create better content pieces and basically hijack your competitor's traffic and potential leads.
More often than not, keyword research helps you identify future roadmap of where you should head as a company. You can identify early trends, hot topics, and important questions that can lead to some fantastic business opportunities.
Before you create any content, analyze your competitors, examine their keyword strategy, identify important keywords, and create valuable in-depth content around those keywords and themes.
Instead of shooting in the dark and hoping that people would search for what you have written, be sure and direct your efforts where you are most likely to reap the rewards.
---
2. An understanding of your target audience
It is perhaps one of the most important aspects of successful content marketing — yet many simply ignore it.
Before you can actually create meaningful content helps your target audience and potential customers, you must understand them and realize who they are, what they want, and how you and your business can solve their problems.
Furthermore, it is also important to segment your target audience based on your sales funnel, and then create content for each stage of the sales funnel.
For example, if you have recently launched a new product, you might want to create a few content pieces for the "awareness" stage. Similarly, if you already have a product that people know about, you might want to create content for a much later stage of the sales funnel.
It is also important to remember that you should segment and target specific groups of people with different types of keywords.
The keyword-intent can help you segment people who are at different stages of sales funnel.
---
3. Structure
Once you have identified the right set of keywords, you need to ascertain the right structure for your blog post.
In order to do that, you need to answer questions, such as:
How long will the blog post be?
How many images am I going to use?
Do I have an infographic that can go with the post?
Is there a video I can leverage?
Apart from the length and visual aid, you also need to make sure that the blog post is neatly structured and divided into several subheadings (H2 and H3 tags).
Moreover, don't forget to use shorter sentences and create shorter paragraphs to keep the engagement level high.
---
4. Links
When we talk about links, we immediately think about backlinks. While they are extremely crucial, don't discount internal links — which are in your control.
Identify your top SEO pages and create internal links to the new blog post you are trying to rank.
Seamlessly transfer your SEO juice through different web pages to get the maximum value out of your content marketing and SEO efforts. Sometimes, the right links at the start can give a new page the initial boost it so often requires.
---
---
5. Promotion
Today's online marketing world is full of content. How does your post stand out from thousands of other blog posts?
The answer lies in promotion.
Active content promotion is now an integral part of successful content marketing. Once you publish a great piece of content, make sure to email it to the right people. Be a part of relevant conversations and see if you can drop a link to your new blog post. Quora is a great platform for that. You can also use industry-forums to promote your content.
Last, but not the least, don't forget promoting your content on all the different social media websites.