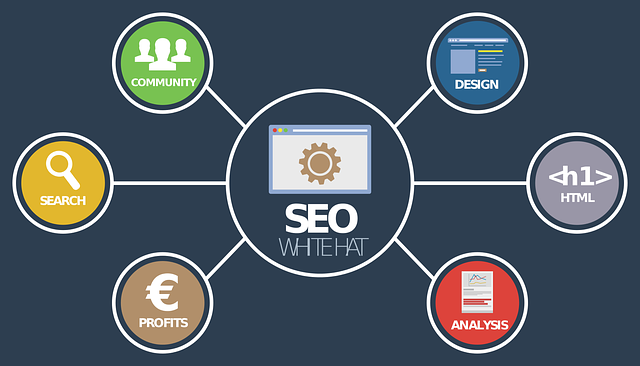 4 Things You Need to Get Right for Ensuring SEO Success
Almost all online businesses do some sort of search engine optimisation (SEO). They all aim for primary and important keywords in their niches. However, not all of them succeed.
In the end, we often see that SEO does not have a very good success rate. But that's not true.
SEO or Search Engine Optimisation is still a pretty good bet that offers a reasonably good ROI — yes, even in this cut-throat level of competition where the online world is getting more and more saturated with competitor websites and a swarm of new content.
However, to ensure SEO success, there are some things that you will have to get right.
In this blog post, we highlight 4 things that you need to get right before you see any meaningful, long-term sustainable success in SEO.
---
1. Competitor Analysis
Every business has some competitors vying for the same search engine positions for the same keywords. Having a competitor isn't necessarily a bad thing.
For one, it at least proves that the industry you're in is viable and profitable. Second, competitors give you important pointers on where to get started. Without competitors, you will have to test almost everything — which can be a painfully long process that also requires a lot of testing budget.
You don't want that.
Instead, you want a few competitors that have already done a bit of legwork for you. So you can research them, see what they are doing, identify where and how they got their success, and replicate parts of that strategy with your own twist.
Identify who your top competitors are. See what they are doing. Analyze their business websites from an SEO and content perspective. Try to analyze how they are executing their SEO strategy, and identify opportunities and loopholes where you can come in.
A good competitor analysis gives you a headstart in the right direction.
---
---
2. Keyword Research
Let's get one thing out in the open before we move forward.
Keywords are still relevant, and they will continue to be, at least for the next few years.
After all, online searchers use "keywords" in one way or another to search. Either they are using voice search or the regular search, they would be using some sort of keywords and keyword phrases.
To ensure SEO success, you need to identify what those keywords are. Without proper keyword research, you are shooting in the dark.
Apart from the usual keywords with high search volume, also try to identify:
Keywords with buyer-intent,
Keywords that you can use to segment your sales funnel,
And keywords that your competitors are using to generate most of that traffic. The idea is that you can probably steal some of their traffic by producing better content that revolves around those traffic-generating keywords.
---
3. Mobile SEO
Mobile SEO has been becoming more and more important in the last few years. Now, you just cannot do without it.
No matter which industry or niche you belong to, nearly 50% of traffic comes from mobile devices now. If your website is not optimised for mobile and mobile users, you are going to have a hard time competing – especially if you are competing for local business.
Moreover, apart from providing the best possible user experience to your mobile users, mobile SEO is equally crucial for search engine rankings.
Google's mobile-first index is already underway, which is going to put a lot more focus on mobile SEO and mobile-friendly websites. In short, if you want to dominate search engine rankings in your industry, mobile SEO is a must.
---
4. User Experience
There was a time when SEO was all about keywords and meta tags. While, as we mentioned earlier, keywords are still important, user experience is now significantly more important.
We say this because keywords may get you traffic, but a website with poor user experience and a slow loading speed will ultimately damage your search engine rankings. Moreover, nobody likes to stay, revisit, or buy from a website that doesn't offer a good user experience — especially in today's digital media landscape.
In addition, Google (and other search engines) now keenly track user experience and engagement levels on your website. If a site does not have a great user experience — for example, if a lot of users quit the website immediately after landing on it from the SERPs — Google will eventually demote it.
Therefore, before you start focusing on other important SEO factors, such as link-building, content syndication, crawling, and indexing, make sure that your website has a reasonably good user experience.
---
Conclusion
Although SEO may be dense, complicated, with over 200 search engine ranking factors, you still have to get the foundation right.
The points we mentioned in this article — competitor analysis, keyword research, mobile SEO, and user experience — are important in today's age to get that SEO foundation right. Without this foundation, you will find it difficult to get your SEO strategy and implementation right.