Every business would love their website to generate them a steady stream of new enquiries, sadly that often isn't the case!
If you knew that every month there were several 100 people looking online for your products or services wouldn't you like to take advantage of that demand?
If the answer to the question above is a resounding "YES!", well today might just be your lucky day!
Starting on the 1st of June 2014 we're offering all local businesses the opportunity to receive 30 days of free Online Marketing advice. From improving your search ranking positions for "keyword phrases" related to your business to optimising your website's ability to convert traffic into sales we'll be here to provide our expertise, free of charge!
Moreover, every applicant will be entered into a prize draw to win £500's worth of Online Marketing!
We've helped countless businesses achieve fantastic results (read our case studies for a few examples!) and we know our advice can make a real difference to your bottom line.
To take advantage of this offer and get started today call 0800 733 4221 or email advice@improvemysearchranking.com
By Josh Hamit @hamit @ImproveMySearch
Josh Hamit
Free ebook: "Most Comprehensive Local SEO Guide: 2020 Edition" (Valued at £99)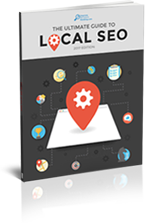 This free ebook will teach you, step by step, how to improve your Local SEO so you can start generating more traffic and sales for your business.
---
100% Privacy. We will never spam you!